Heseke people: We don't accept any force other than SDF
People of Heseke held a demonstration and voiced their opposition against Turkey's attempts to invade the region.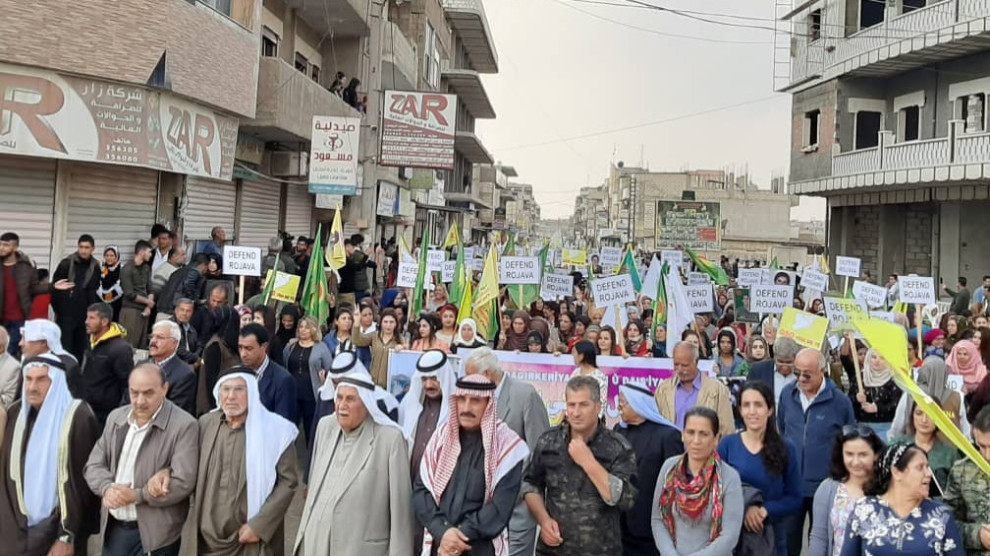 Masses took to the streets in Heseke city of northern Syria today on occasion of the World Resistance Day for Rojava and staged a march chanting "SDF is our will", "Long live the SDF resistance" and "Defend Rojava".
The demonstration was joined by residents of the city, members of the Syrian Democratic Council (MSD), women's umbrella organization Kongreya Star, civil society organizations and Arab tribes.
Speaking at the rally, Democratic Union Party (PYD) Heseke branch co-chair Eyse Huso said the following; "These lands are ours. Thousands of our people have sacrificed their lives defending these lands. We oppose the occupation attacks of the Turkish state. All the peoples in the region are resisting Turkey's attacks. SDF is our will and we don't accept any force other than SDF."
The march ended with slogans of resistance and unity.