HRE: 9 terrorists were killed in Shera and Sherawa
9 gang members were killed in HRE actions in Afrin's Shera and Sherawa districts.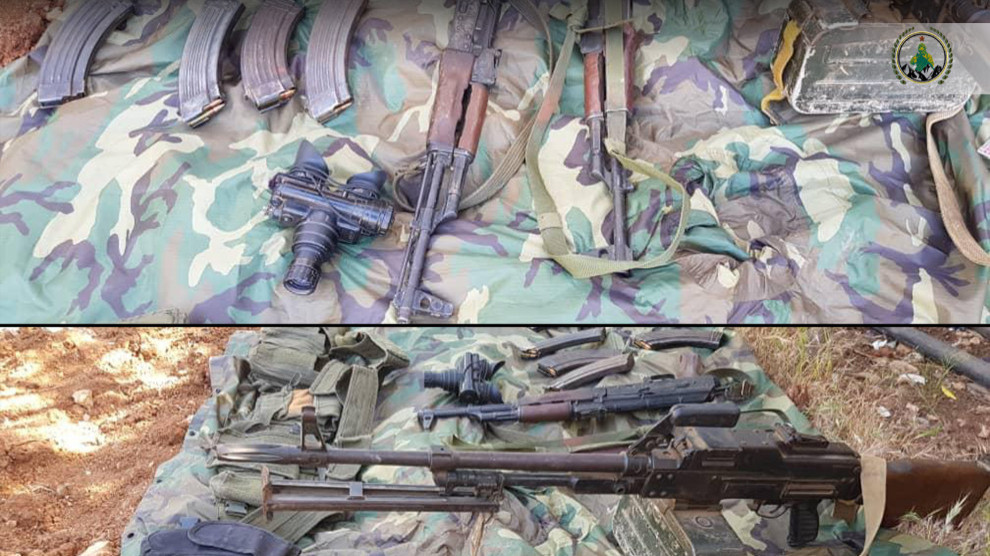 Afrin Liberation Forces (HRE) announced a series of effective actions against the invading Turkish state and their allied gangs in and around Afrin.
HRE said the following on the details of the actions:
"On May 19, our forces carried out an action against a hill held by the Jabhat Al-Shamiyya terrorist group in the Meshele village in the Shera district. In clashes between our forces and terrorists in the action, 8 terrorists were killed and 3 were wounded as far as could be ascertained. Our forces have confiscated 2 Kalashnikovs, 1 BKC gun, 1 night vision goggles, 2 attack vests and 6 clips.
On May 20, our forces carried out an action against an Ahrar Al-Sharqiyya terrorist group position in the Basute village in Sherawa. 1 terrorist was killed and 2 were wounded in the action."