HRE: Four Turkish-backed mercenaries killed
Afrin Liberation Forces continue their actions against invasion forces in the occupied northeastern Syria territory.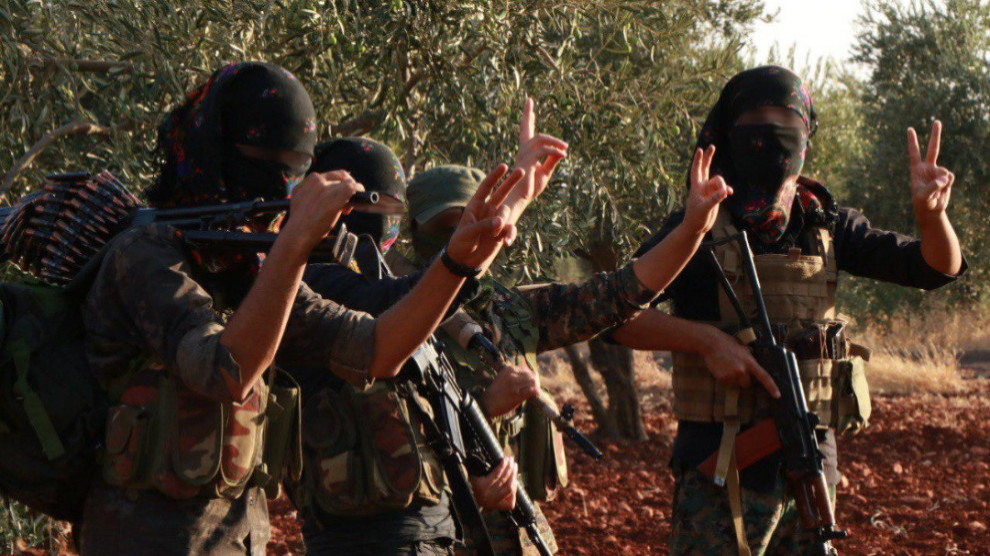 Afrin Liberation Forces (HRE) announced the results of their operations against Turkish-backed gangs in northeastern Syria.
According to the HRE statement, their fighters have carried out two effective revenge operations against the mercenary groups acting under the command of the Turkish state in their genocidal campaign seeking to invade North and East Syria.
The statement said that HRE fighters ambushed the Turkish-backed mercenaries in an area between the cities of Rai and Azaz on November 13. Two gangs were killed as a result of the action.
On the other hand, HRE fighters targeted the mercenary group Shuhede Bedir in Afrin's Mabata district on November 14. Two members of the group were killed in this action, said the HRE.