Hundreds of people in Afrin and Shehba visit condolence tent for Jindirês martyrs
Hundreds of people in Afrin and Shehba visited the condolence tent set up for those who fell as martyrs in the Jindirês massacre.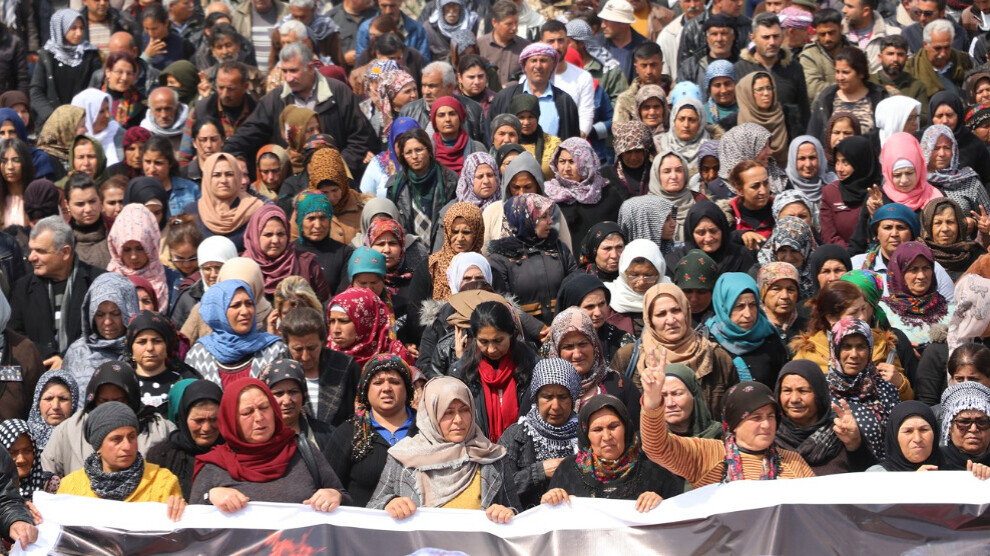 A condolence tent was set up in Ehdas district of Shehba canton. Afrin and Shehba Cantons Autonomous Administration Assembly member, Mihemed Naso, expressed his condolences to the relatives of the 4 martyrs.
Pointing out that the invading Turkish state's crimes have been going on for 5 years in occupied Afrin, Naso said: "These crimes aim to destroy the history of the canton. Turkey is waging a special war in the region by killing. They impose taxes on the residents and intimidate them."
Naso said that the "Turkish-linked mercenaries carried out the massacre in Newroz, because it is an important date for Kurds. The rebellion in Jindirês has been against the oppression and persecution of the Kurdish people for 50 years. And it will continue."
Speaking at the ceremony, Erife Mihemed Osman, cousin of the martyrs, said: "Our family is known as a patriotic family and we do not accept persecution. My family did not leave the canton, despite the crimes committed by the invaders and their gangs."
Erife continued: "The martyrs lit the Newroz fire and a group of mercenaries attacked them. They killed 4 members of my family in front of the international community, which has been ignoring the crimes committed against the region for 5 years."
Erife Osman demanded that the Turkish state and its mercenaries be held accountable.
Afterwards, the participants walked towards Ehdas Junction to take the body of YAT fighter Rojeng Rifet who was buried at the Martyrs' Cemetery in Ehrez district of Shehba canton.