Images of Ceyş Al Vatani mercenaries destroying bodies
After the assassination in Xelef, the mercenaries of the Jaysh El Vatani, which was affiliated to the Turkish state, destroyed the bodies by removing them from the vehicles.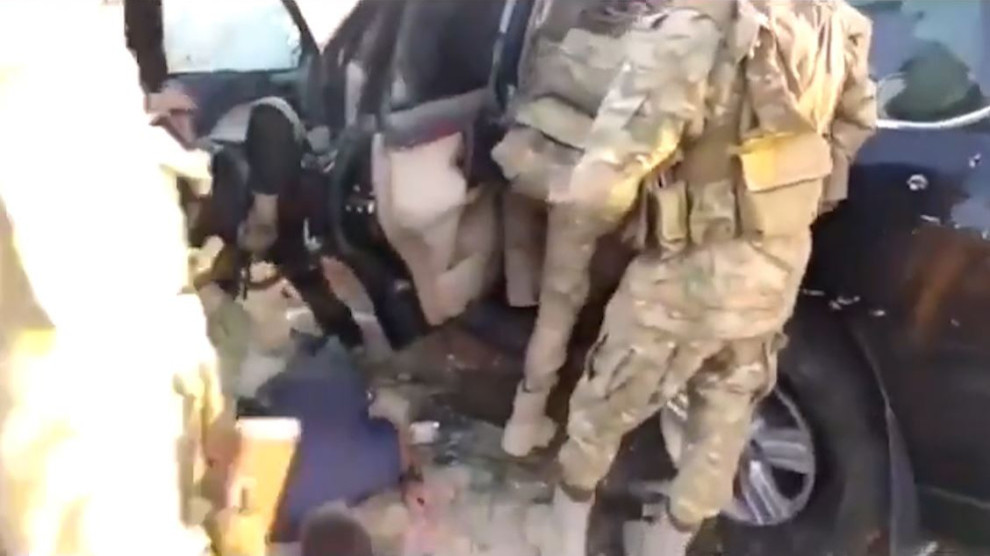 Secretary General of the Future Syria Party, Hevrin Khalaf was murdered this morning.
She was taken out of her car during a Turkish-backed attack and executed by Turkish backed mercenary factions on the International Road between Qamishlo and Manbij. Her driver who was also martyred.
In the footage our agency ANF has received it could be see how the mercenaries from Ceyş El Vatani try to destroy the bodies of their victim. The car is that of Hevrin Khalaf.