Internal Security Forces reveal outcome of Turkish attacks on North-East Syria
The Internal Security Forces of North and East Syria revealed the outcome of the brutal bombing of the Turkish occupation army on separate areas of northern and eastern Syria and renewed the pledge to defend the region.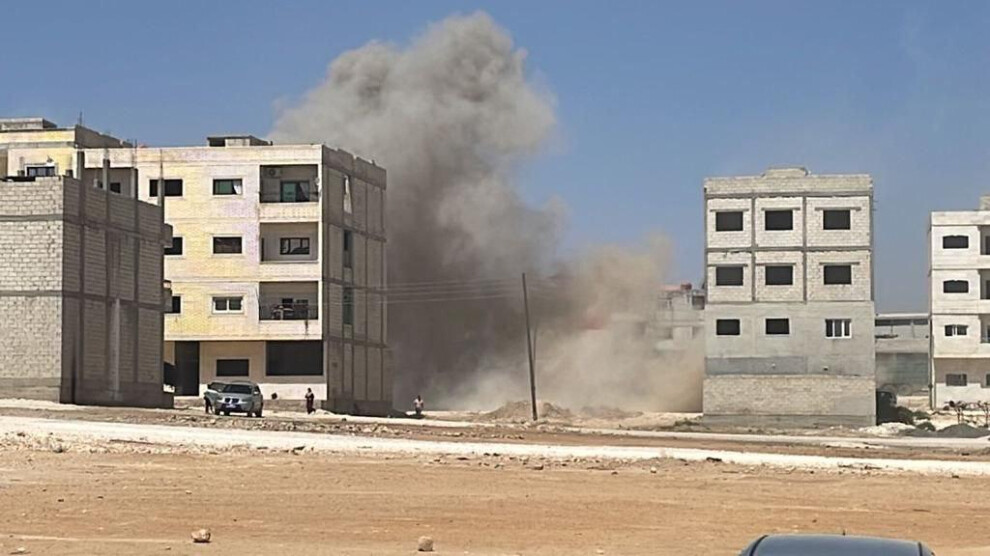 The Internal Security Forces in North and East Syria issued a statement providing information on the increasingly ongoing Turkish attacks and outcomes and pledging to defend the people of North and East Syria and sacrifice their lives for them and their territories.
Tuesday's statement by the Internal Security Forces in North and East Syria said the following:
"The Turkish occupation has escalated its bombardments on the towns of Dirbêsiyê, Amûdê and their countryside since Monday evening until this morning, as it continues with artillery shelling on the town of Til Temir and its countryside, which resulted in the injury of three citizens. Attacks on the city of Kobane resulted in the death of a 14-year-old child, and the injury of five civilians, including a woman and a child. The bombings also targeted service facilities.
The Turkish occupation continues its escalated military attacks on our areas and expands the geographical area of ​​the bombing in light of the international silence and the failure of the guarantor countries to fulfill their obligations to cease fire and to restrain the Turkish occupation from these actions.
We in the Internal Security Forces pledge to our people that we will sacrifice our lives for our people and regions by following in the footsteps of our martyrs until we achieve the safety and security of their lives."