ISIS prisoners in Hesekê incite riot and attempt to escape
In Sina Prison in Hesekê, ISIS prisoners have once again incited an uprising and attempted to escape. A similar incident had occurred at the end of March.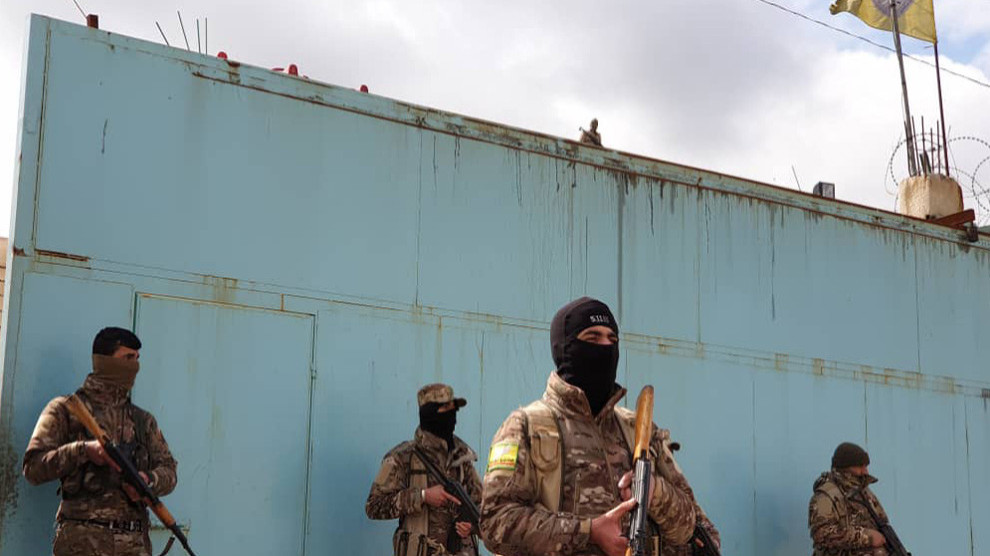 In Sina Prison in Hesekê, ISIS prisoners have again incited a riot on Sunday and attempted to escape. Thousands of ISIS members from 50 different states are imprisoned in the prison in the Xiwêran district. After the incident, the Syrian Democratic Forces (SDF) sent anti-terror units to the prison to try to get the situation under control. The area surrounding the prison was encircled while international anti-ISIS coalition jets and helicopters circled the area. Residents were asked to stay in their homes.
According to information from security circles, the situation is now under control. Only at the end of March an escape attempt was made in the same prison. About 5,000 prisoners had tried to escape with the help of a long-planned uprising by the ISIS. After about 24 hours, the revolt was completely suppressed.
SDF spokesman Kino Gabriel explained at the time that these kinds of incidents show how important the SDF are for controlling the ISIS. However, support from the international community is still lacking. No country is willing to take back its citizens imprisoned in the autonomous region of North and East Syria for war crimes committed in the name of the so-called ISIS.
Following the prison break attempt, SDF Commander General Mazlum Abdi Kobanê called on the international community to find a "radical solution" for the ISIS prisoners in North and East Syria.
RELATED NEWS: