"Keeping Bab al-Hawa border crossing is for the benefit of mercenaries"
Rustem Bekir, co-chairman of Dirbesiyê District Council, stated that the opening of the Bab al-Hawa Border Crossing will serve the Hayat Tahrir al-Sham militant group.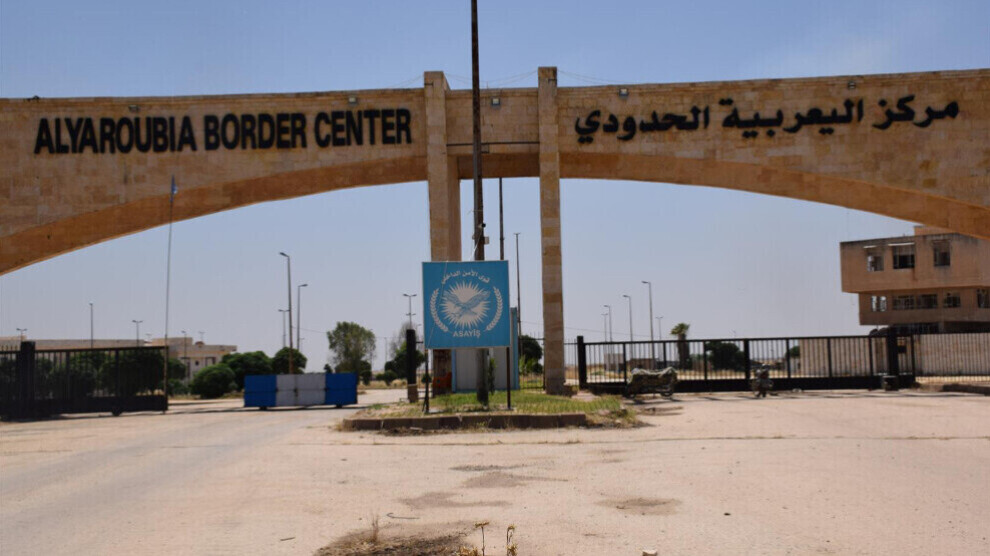 The UN Security Council decided on July 9 to keep the Til Koçer (Yarubiyah) border crossing between North-East Syria and Iraq closed, and to keep the Bab al-Hawa (Cilvegöz) border crossing, controlled by the Turkish state and its mercenaries, open for another year.
The Autonomous Administration has repeatedly called for the opening of the Til Koçer border crossing for humanitarian aid. However, the international community has not responded to the calls. After the Semalka border between Rojava and South Kurdistan was closed, the closure of Til Koçer, the only open border crossing, started to affect the people of the region negatively.
After this decision, a smear campaign against the Autonomous Administration has begun, as well as threats by the Turkish state against the areas liberated from ISIS.
Rustem Bekir spoke to ANHA about the subject and pointed out that the decision to keep Bab al-Hawa Border Crossing open would prolong the Syrian war.  
"Despite the fact that the Syrian Democratic Forces (SDF) fought against ISIS together with the International Coalition forces, the international community deprived the areas under SDF control of humanitarian aid," Bekir said.
"The aim of the Autonomous Administration is to protect the territorial integrity of Syria and to create a democratic system that includes all peoples. A war is thus being waged against the Autonomous Administration in political and economic fields," he said.
Rustem Bekir pointed out that keeping the Til Koçer Border Crossing closed would affect 5 million people in the North and East Syria regions, defining the act as an inhuman decision.
Bekir called on the United Nations (UN) to reconsider its decision so that humanitarian aid can be provided in entire Syria.
The Autonomous Administration of North and East Syria criticized the decision saying, "The decision came about under joint pressure from Russia and Turkey on the UN Security Council and means punishment for the five million people living in the autonomous region. The UN Security Council has taken a political decision and is not fulfilling its responsibility."
RELATED NEWS: