Komalên Ciwan pays tribute to fallen comrade Bawer Agir
Komalên Ciwan Coordination published a written message to express its condolences for Bawer Agir who fell martyr in Girê Spî on 19 October.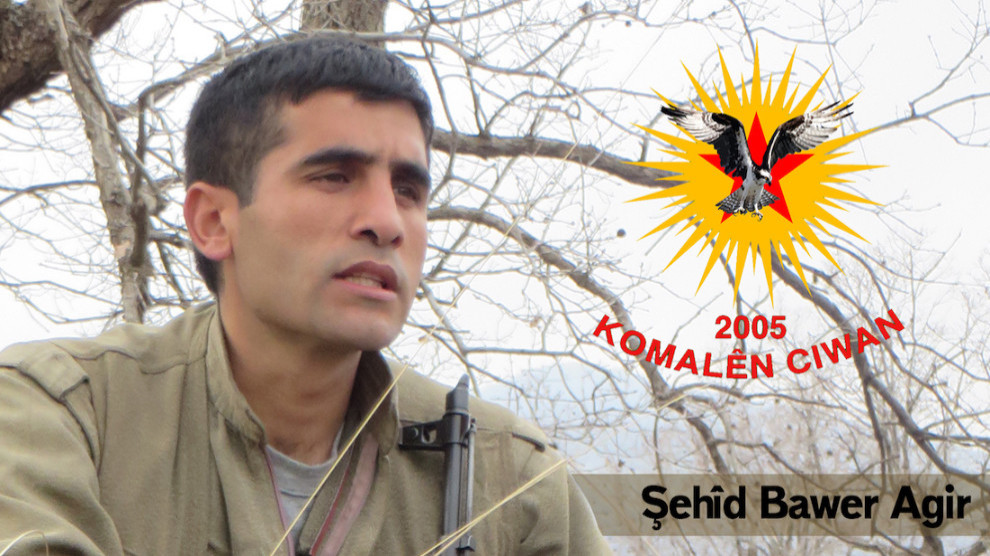 Youth movement Komalên Ciwan Coordination paid tribute to fighter Bawer Agir, who fell martyr in Girê Spî in October 2019.
Komalên Ciwan said in the statement: "The existence of the fascist Turkish state in the past 200 years has been based on the attempt to exterminate Kurds. Even the shadow of the Kurdish people, who want to live with will and dignity, is not tolerated. The basic strategy of the fascist Turkish state is developing on the antagonism to Kurds. Within the framework of this extermination concept, the Rojava revolution, which promotes the free Kurd cannot be tolerated by Turkey."
The statement continued: "The attacks on Serêkaniyê, Girê Spî, represent the policy of the Turkish State towards Rojava, a policy of elimination and destruction of the human revolution which has taken place there."
Comrade Bawer Agir, said the statement "was at the forefront of this honor resistance. He joined the martyrs fallen during the resistance for Girê Spî in October 2019.
Comrade Bawer, who was born in a patriotic family in Bakurê Kurdistan, took the decision [to join the guerrillas] in 2012 while he was studying at the university."
The statement added: "Comrade Bawer, who carried out his revolutionary work in three parts of Kurdistan, had established a great bond with the people. When we think of Comrade Bawer, the first thing that comes to mind is a principled life. With this principled stance in life, struggle, organization, action, and war, he knew that the enemy would lose."