Local Military Council and US go on joint patrols in Serekaniye
The US Army and Serekaniye Military Council have begun joint patrols along the Turkish border.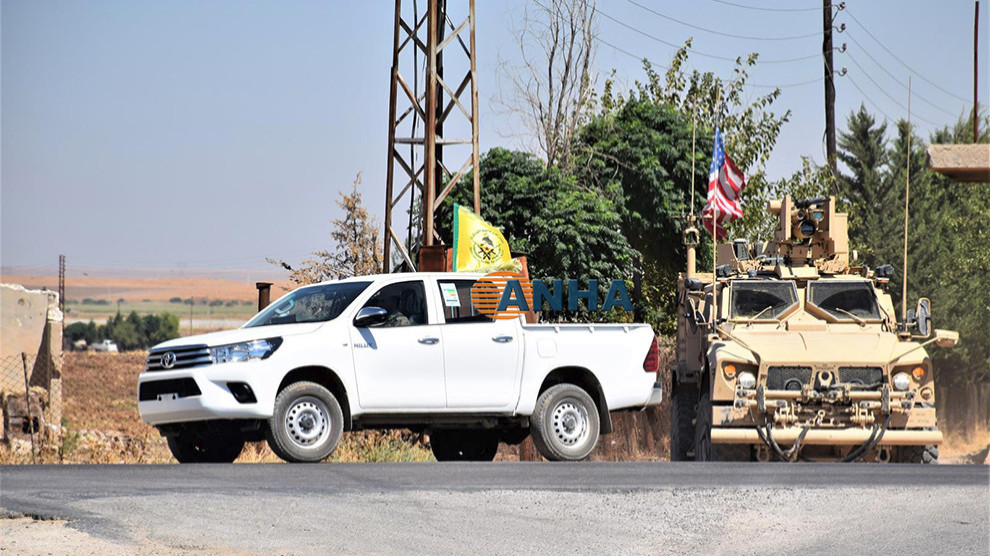 As part of the agreement on a "security zone" in northern Syria, Serekaniye Military Council and the US forces have gone on joint patrols today in Serekaniye district in the Heseke Canton.
The patrol along the border threatened by Turkey set out from a base of the International Coalition in the village of Til Erqem and consists of four US armored vehicles and three vehicles of the Serekaniye Military Council.