Military councils to be stationed at Northern Syria border
As of today, local military councils will be stationed in the border area in northern Syria in place of the YPG/YPJ, according to SDF commander Hesen Qamişlo.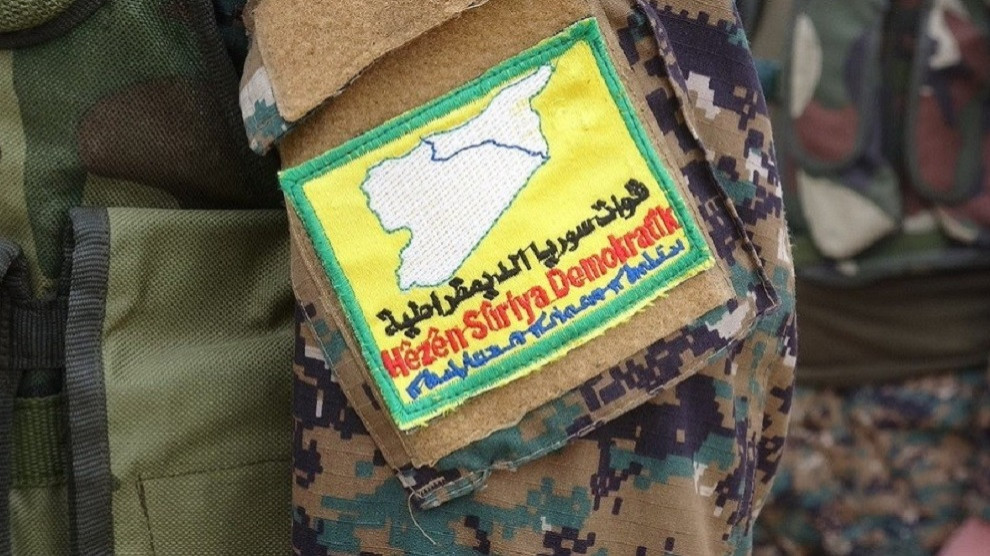 The annual meeting of the Syrian Democratic Forces (SDF) has taken place in Heseke on Saturday. About 600 delegates of the military associations and invited guests from the political and civil society, which are united in the SDF, discussed the further fight against ISIS and a restructuring of the SDF at the non-public meeting. Following the speeches held by, among others, SDF Commander Mazlum Abdi, YPJ Commander Newroz Ehmed and US General Nicholas Pont on behalf of the International Coalition against ISIS, the Assembly continued closed to the press.
Speaking to ANHA (Hawar News Agency) on the latest developments, SDF commander Hesen Qamişlo said; "As of today, in Serêkaniyê and Girê Spî units of the local military councils will be stationed instead of the YPG/YPJ units in an area up to five kilometers inland."
The SDF is going through a very important time, Hesen Qamişlo said and continued: "We have had shortcomings in recent times, we have not been able to give the system of SDF its final form. Only after the victory over the ISIS did we have the opportunity to put the SDF into final form. City and regional military councils have been formed at the base. Now we will do our utmost to put the finishing touches to the statute, the program and the form of organization."
According to the SDF commander, the Turkish state wants to extend the genocide carried out in Afrin to all areas in northern and eastern Syria. "Turkey continues to pose a major threat to us. As SDF, we opt for dialogue. All our efforts are focused on accomplishing our tasks for a solution. We hope that Turkey will act accordingly."
Regarding the deployment of military councils in the border area Hesen Qamişlo said: "The established military councils will be stationed in the border area instead of the YPG/YPJ from today on. In a five-kilometer inland area between Girê Spî and Serêkaniyê, the regional military councils will come on the scene."
The SDF commander also said that the SDF advocates for security along the border region of northern Syria: "We want the entire border to be included in the safe area so that the Turkish state does not attack. The Turkish state has no right for an invasion."
RELATED NEWS: