Newroz Ehmed: We will grow stronger in the new period
The annual meeting of the SDF constituents in Heseke city of Cizire Canton continues closed to the press.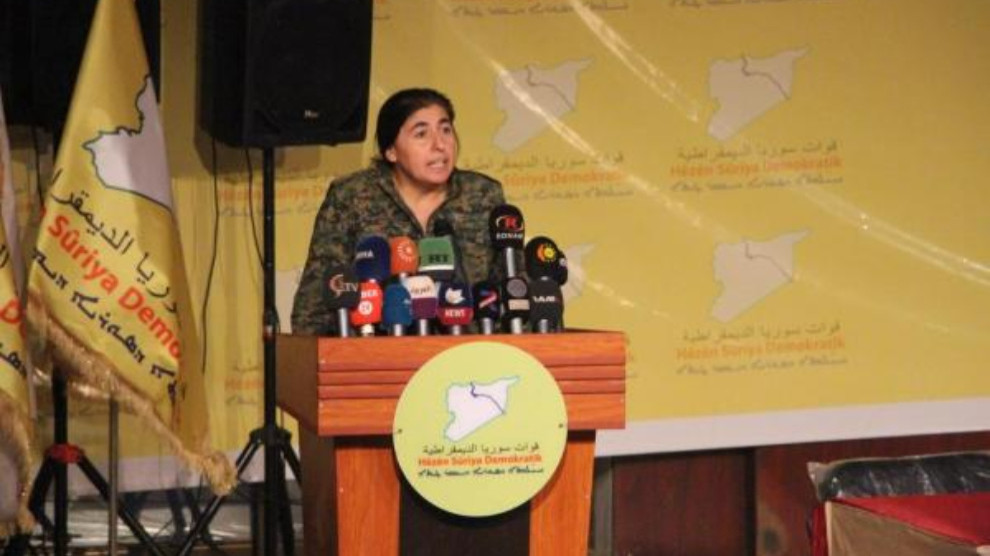 Constituents of the Syrian Democratic Forces (SDF) are holding the annual conference in Heseke with the participation of 600 delegates. The conference in the General Command of the SDF is taking place under the motto "Guarantee stability after the end of terrorism".
EHMED: WE WILL ACT MORE PROFESSIONALLY
Speaking on behalf of the Women's Defense Units (YPJ), SDF General Command Member Newroz Ehmed said the following; "The fight given against mercenaries and other forces for 8 years has entered a new phase with many achievements. YPJ fighters gave a breathless fight at the most challenging times. During the current process we are going through, YPJ will further fulfill their responsibilities."
Ehmed continued; "Historic achievements have been made with the commitment of all peoples and women. These achievements will be reclaimed and protected to the end. To this end, we will further train our forces and act more professionally in order to end the threats against us and to tol ive together in a democratic Syria. As YPJ, we maintain our attitude to fulfill our responsibilities to the very end. The freedom of women is the freedom of society. Our struggle will always continue."
MSD CO-CHAIR: PEOPLE TRUST THE SDF
Syrian Democratic Forces (MSD) Co-chair Emine Omer congratulated the establishment of military councils and said; "We believe that our military forces will mark the new period with great success. The people of the region have full trust in the SDF that defeated ISIS."
COALITION COMMANDER: OUR SUPPORT WILL CONTINUE
Nicholas Pont, Deputy Chief of the Combined Joint Task Force of the International Coalition also spoke at the meeting and thanked the SDF for their efforts in finishing off ISIS. Pont stated that their support for the SDF will continue, and that they will not allow Turkey to attack the region.