MSD Aleppo Bureau: Turkish aggression will revive ISIS
Demonstrating against Turkish attacks and threats against North-East Syria, MSD Aleppo Bureau warned that a new wave of attacks would revive ISIS in the region.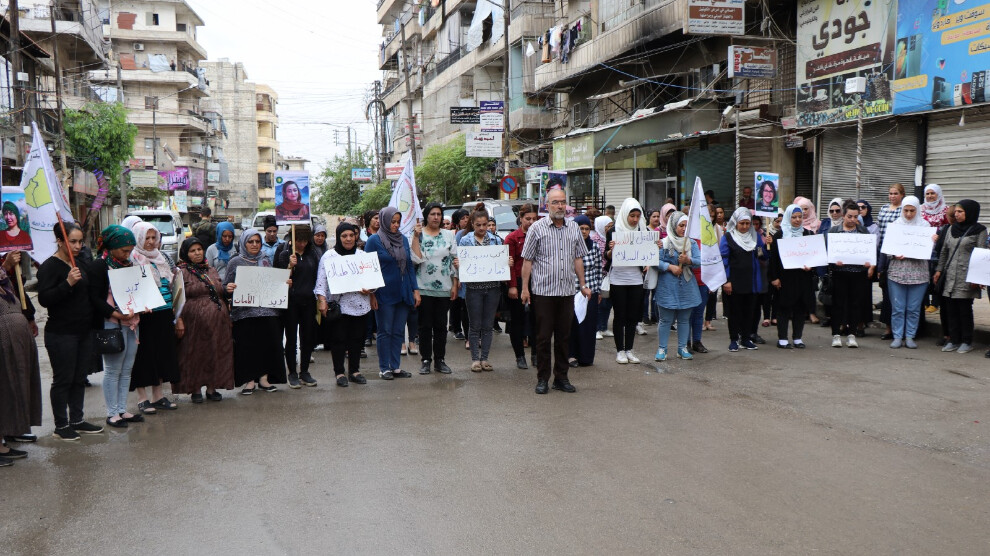 The Aleppo Bureau of the Syrian Democratic Council (MSD) staged a demonstration denouncing the Turkish state's attacks and threats against North and East Syria.
Representatives of political parties, non-governmental organizations and women's organizations gathered in the Sheikh Maqsoud neighborhood of Aleppo on Saturday.
Speaking here, MSD Presidency Council member Meri Shibli pointed to the crisis in Syria, saying, "The tension has left years behind, with the Turkish state and allied mercenaries having invaded a large territory of Syrian lands and Turkey continuing its blackmail policy as the international community maintains its silence."
Shibli remarked that, "By building colonial houses and displacing the local population, the Turkish occupation state plans a new demographic structure in the regions it has occupied in Syria and wants to destroy its history."
The Turkish state and allied mercenaries seek to inflict a blow to Syria's security through their terrorist crimes, said Shibli, adding, "Turkey wants to implement its occupation Project along the entire Syrian border. This is a project seeking to invade further territories in Syria."
Pointing out that realization of Turkey's project would threaten the security of the local people, Shibli recalled that the war had already resulted in the displacement of numerous people from the region.
Shibli warned that a new aggression by the Turkish state would revive ISIS, enable the flight of prisoners and threaten Syria and neighboring countries, calling on the international community to stop Turkey's attacks.
"We announce to the whole world once again that we are against foreign aggression because we don't want Syria to be divided. We call for the implementation of UN resolution 2254."
Shibli called on the international community and Arab society to fulfil their duties in the face of the Turkish state's threats against North and East Syria.