MSD: Arab-Syria normalization will be a positive step if it seeks to end the Syrian crisis
MSD's Afrin and Shehba Communication Office held a panel to discuss the effects of normalization between the Arab states and the Damascus government, the situation in the region, Syria, and North and East Syria.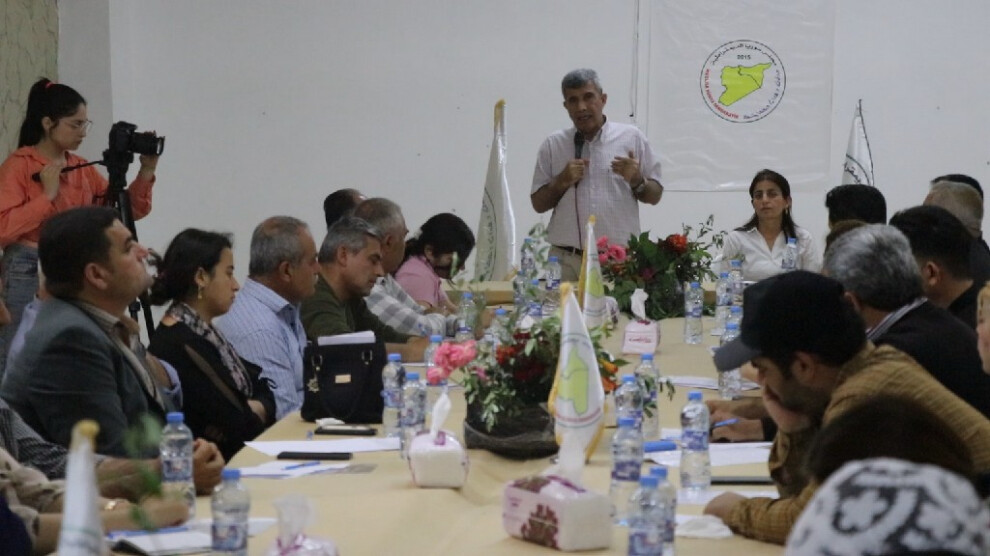 Afrin and Shehba Communications Offices of the Syrian Democratic Council (MSD) held a panel in the Serdem Camp in the Ehdas district of Shehba Canton.
Independent politicians, representatives of political parties, members of non-governmental organizations in the cantons of Aleppo, Afrin and Shehba attended the panel.
A council consisting of MSD Executive Council Co-Chair Hesen Mihemed Elî and MSD Afrin and Aleppo Co-Chair Bêrîvan Elî was elected to administer the panel.
Mihemed Elî addressed the political developments in the world, the worsening economy, the struggle for power among the great powers, the Ukraine war, the alliances between Russia, China and Iran, and the plans of the USA over the region.
'AGREEMENTS SEEK TO DESTROY THE AUTONOMOUS ADMINISTRATION'
Mihemed Elî also addressed the recent normalization between the Damascus government and the Arab world, Syria's participation in the Arab Summit in Jeddah, Saudi Arabia after a 12-year hiatus, the Turkish elections and Erdogan's efforts to normalize relations with the Damascus government. He said: "What is happening on the ground is not what it looks like on the table. The purpose of the agreements made at the table is to destroy the Autonomous Administration."
He remarked that they sought to ensure security, peace, to end the conflict and to bring the country out of 12 years of darkness."
Mihemed Elî added: "If the normalization with the Damascus government is an attempt to find a general solution and to end the crisis, it will be positive."
At the end of the panel, the participants shared their opinions on the content of the panel.