Ongoing clashes in Idlib amid Turkish threats
Clashes between Turkey's mercenaries and regime forces continue in eastern Idlib and western Aleppo. Turkish military deployment to the region continued last night.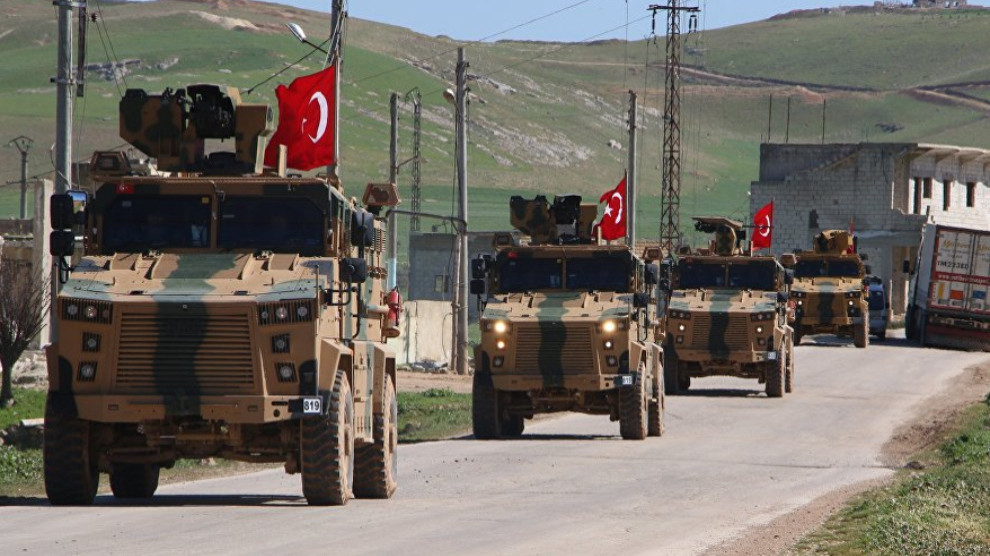 Clashes are ongoing between Turkish-backed mercenaries and Russian-backed Syrian regime forces in eastern Idlib and western countryside of Aleppo. The mercenaries are equipped with tanks, artilleries and heavy weapons provided by Turkey.
During Friday's continued fighting in the region, a helicopter of the Syrian army was downed by Turkey's gangs while a tank of the Turkish army was destroyed Syrian forces. Syrian forces last night took control of the Urm al-Kubra town west of Aleppo.
On the other hand, the Turkish army continues with military deployment in Idlib. Last night, a convoy of some 80 Turkish military vehicles crossed into Idlib over Reyhanlı district of Hatay province bordering Syria.
In the meantime, Turkish Foreign Minister Mevlüt Çavuşoğlu stated that a delegation will go to Russia on Monday to discuss Idlib. Çavuşoğlu vowed that; "Necessary steps will be taken unless there is diplomacy".