Ongoing Turkish aggression injures a civilian in Til Temir
Turkey has increased its attacks against northern Syria as part of its genocidal campaign seeking to invade the region, which has been ongoing since October 9 in violation of international law but enjoying an international silence.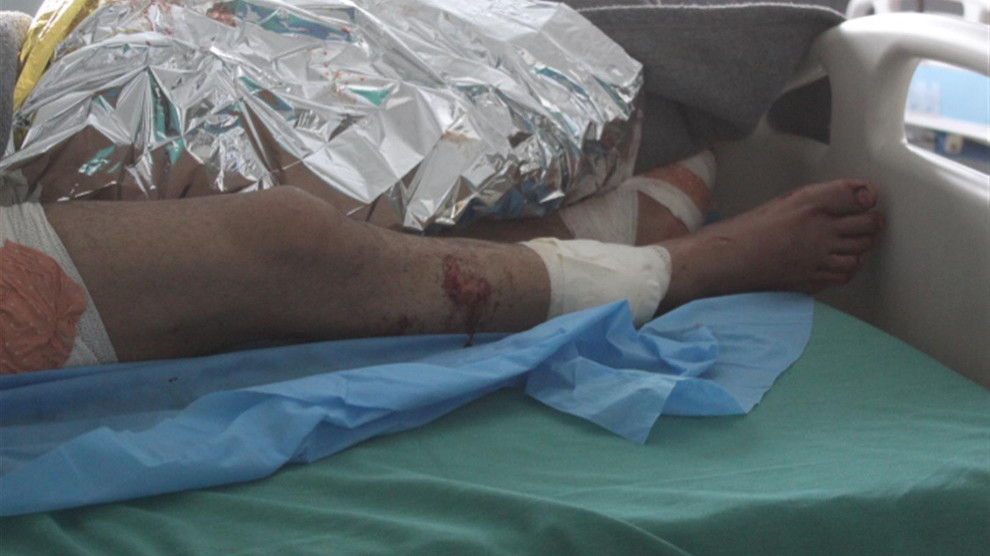 Military forces of the occupant Turkish state have been heavily shelling villages in Til Temir (Tal Tamr) region since Thursday noon.
The aggression has injured 27-year-old civilian named Xalid Mihemed Ibrahim in the village of Um al-Kaf. Ibrahim has been taken under treatment in Heseke Public Hospital and is in stable condition.
Speaking to Hawar News Agency (ANHA), Ibrahim's mother Fatima Ziyab said the following; "The Turkish occupation army started to bomb the village at around 12 at noon. My son was hit by shrapnel pieces. We rushed him to hospital without losing time."
Fatima continued; "The occupation forces are bombing our village every day. They are directly targeting the houses of civilians."
The attack on Um al-Kaf village has also targeted the waterworks providing water to Heseke, Til Temir and Shaddadi.
Earlier today, a high-ranking commander and a soldier of the Syrian army were killed by a Turkish attack while five other soldiers were injured at a checkpoint in the village Ebosh near Til Temir.
Turkish aggression on the area of Zirgan town left four civilians wounded in the village of Rebiat on April 1.
RELATED NEWS: