Turkey bombs waterworks, interrupting supply to Northern Syria
Turkey continues its genocidal attacks against northern Syria as part of its never-ending efforts to invade the region together with jihadist proxies in violation of international law and amid a global fight against Coronavirus pandemic.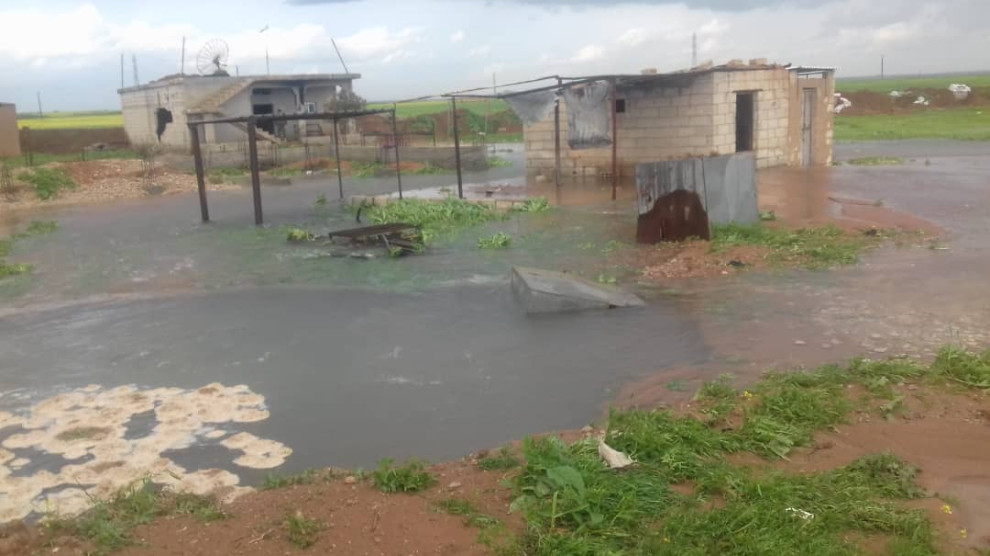 The Turkish army and allied mercenaries have carried out yet another artillery attack on Um al-Kaf village of Til Temir (Tal Tamr) Thursday afternoon.
The bombardment directly targeted the waterworks providing supply from Serekaniye to Til Temir, Heseke and Shaddadi. The attack left the water line out of service. A huge water pool has occurred in the targeted location and the water supply to the mentioned regions has been interrupted.
Sozdar Ehmed, co-chair of the Hesekê Water Directorate, said that they would dispatch teams to the scene and try to restore the waterworks despite the ongoing bombardment.
Turkey and allied jihadist proxies have once again shut down the Alouk waterworks in Serekaniye and cut off the water supply to the Hesekê area recently. More than half a million people have no access to water for nearly two weeks in the middle of the Covid-19 pandemic.
RELATED NEWS: