Turkey cuts off water to Hesekê again
The Turkish state has once again interrupted the water supply to Hesekê. Over half a million people have no access to water in the middle of the Covid 19 pandemic.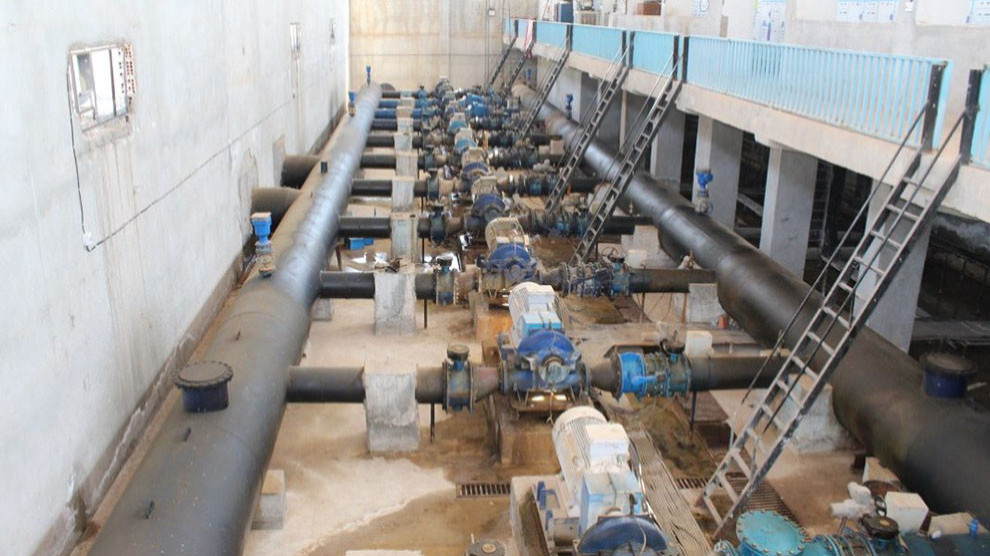 Turkey has again shut down the Elok waterworks and cut off the water supply to the Hesekê area. More than half a million people have no access to water since Saturday evening in the middle of the global coronavirus pandemic. The blockade of the water supply also affects the main hospital in the cantonal capital of Hesekê, which has been converted into an emergency corona clinic, the Hol Camp with its 65,000 inhabitants, as well as surrounding internment camps and prisons with ISIS prisoners. Syria's protective power Russia is keeping a low profile. Apparently Moscow approves of Turkish water policy in Syria.
Four weeks ago, members of the Turkish Jihadist invasion forces stormed the Elok waterworks in the east of the occupied town of Serêkaniyê (Ras al-Ain) and chased away the workers. The plant was subsequently shut down. For eleven days, the entire water supply of Hesekê collapsed. The autonomous self-government and the Syrian Democratic Forces (SDF) mobilised all means to restore the supply. Water was pumped from various sources and transported to the towns by tankers. In order to avoid similar problems in the future, projects of the local water supply company are to make further springs usable.
According to Sozdar Ehmed, the co-chair of the Hesekê Water Directorate, the work to dig wells to supply water has already started. Ehmed called on the international community to act to end the Turkish invasion.
The Turkish army had bombed the Elok plant on 9 October on the first day of the war of aggression against the self-governing territories in northern and eastern Syria, and ensured that the population had no access to clean drinking water. The plant could be repaired and put back into service amid continued attacks. The complete closure of the waterworks now threatens serious supply problems for thousands of people.
RELATED NEWS: