UN ignores Turkey's interruption of water supply to Hesekê
Less than a week ago, Turkey shut down the Elok waterworks and cut off the water supply to the Hesekê area. The UN and the Red Cross were immediately notified, but no response has come out.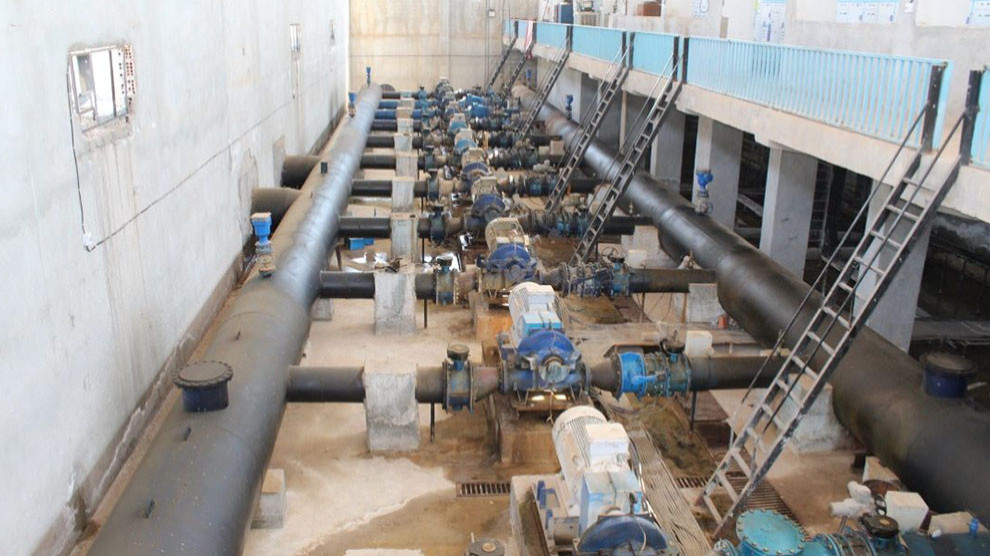 The Turkish army had bombed the Elok plant on 9 October on the first day of the war of aggression against the self-governing territories in northern and eastern Syria, and ensured that the population had no access to clean drinking water. The plant could be repaired and put back into service amid continued attacks. The complete closure of the waterworks now threatens serious supply problems for thousands of people.
For almost a week now, the Hesekê area in the north-east of Syria has been cut off from the water supply. Last Monday, members of the Turkish Jihadist invasion forces stormed the Elok waterworks in the east of the occupied town of Serêkaniyê (Ras al-Ain) and chased away the workers. The plant was subsequently shut down.
Meanwhile, the Syrian Democratic Forces (SDF), together with the Autonomous Administration of North-East Syria and the local waterworks, are dealing with the canton's water supply. Tankers are constantly bringing water to the municipalities and the 64 reception centres for people seeking protection in the region. However, if the water supply continues to be blocked, a humanitarian disaster is imminent.
According to Sozdar Ehmed, the co-chair of the Hesekê Water Directorate, who spoke to ANHA, the United Nations and the International Red Cross were immediately informed that Turkey had turned off the water to north-east Syria. "Several talks have taken place, including one with the UN representation in Geneva. They said that the Turkish government is not responding to inquiries. We were recently informed that the pumps had been put back into operation. This is not true. It looks to us as if Turkey's water policy is in fact approved. With this measure, the occupying forces are trying to promote demographic change in the self-governing areas and force the people to flee. Our contacts at the mentioned organisations have so far failed to keep their promises to act as mediators. This raises questions."
According to Ehmed, the autonomous administration of North and East Syria wants a security corridor to the waterworks in Elok. "We are still considering other alternatives. Until then, we will continue to provide water to our people through other means."
#SDF will work throughout the day in the transfer of drinking water to the citizens of the city of #Hasaka and its suburbs, through the mechanisms and tanks that were gathered early, transforming drinking water will continue till the water is pumped again to the city pic.twitter.com/ET2jNGUKy2

— Coordination & Military Ops Center - SDF (@cmoc_sdf) February 28, 2020