TEV-DEM condemns Turkey for cutting water supply to Hesekê
TEV-DEM said: "The Turkish state aims at spreading the coronavirus as well as spreading terrorism in Rojava."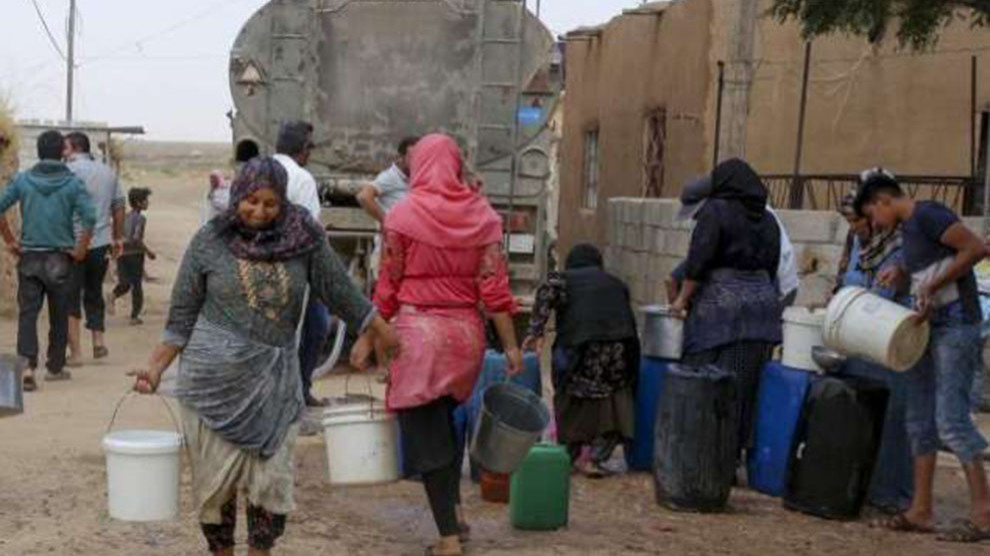 The Democratic Society Movement (TEV-DEM) issued a statement regarding the closure of the Alouk water station, which provides the daily drinking water needs to hundreds of thousands of people living in the Hesekê Canton, by Turkey.
The statement emphasized that the Turkish state, which spread terrorism to North and East Syria, now cut the water supply aiming at spreading the coronavirus to the region.
The statement said that the Turkish state is preparing the ground for the spread of coronavirus, and added: "The whole world is imposing a self-quarantine while coronavirus is spreading in Turkey.
The Turkish state is promoting terror in northern and eastern Syria, and now targeted water used by hundred of thousands of people. The lack of water makes people vulnerable to coronavirus. Turkey wants to massacre thousands of people this way."
TEV-DEM ended its remarks by saying: "Turkey and northern and eastern Syria share a long border. Coronavirus is already spreading to the whole of Turkey. The virus is likely to spread to North and East Syria. We ask our people to stay home and to protect themselves. We call on UN agencies to fulfill their responsibilities to put pressure on the Turkish state and re-activate the Elûk water station."
RELATED NEWS: