Pandemic rules tightened again in North-East Syria
Following increased new infections in regime-held areas and in neighbouring countries, the North-East Syrian autonomous administration has again tightened the pandemic rules, which had been relaxed in June.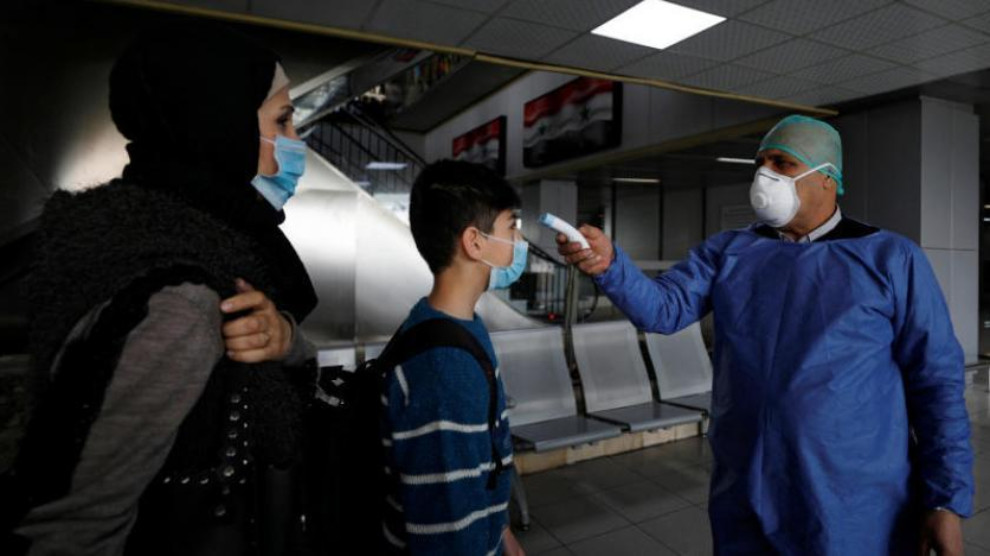 In the Syrian regime-held areas and neighbouring countries, new infections with the coronavirus are increasing rapidly. Against this background, the Autonomous Administration of North-East Syria has again tightened the pandemic rules, which had been relaxed in mid-June.
As of 13 July, all border crossings will be closed again, according to Corona Decree No. 70. Those entering northern and eastern Syria will be placed in quarantine for a fortnight. Bodies of people who have died outside the self-governing zone will not be transferred to the autonomous zone for the time being.
The extended obligation to wear a mouth-and-nose cover in places of worship, at funeral ceremonies, public events such as demonstrations and the rules of distance remains. For pupils and students, relaxed rules will apply until the end of the examination phase.
Due to the coronavirus pandemic, the Autonomous Administration of North-East Syria closed all accesses to the autonomous area already in March. The Sêmalka border crossing to Southern Kurdistan is already closed since 27 February as a preventive measure. In order to enable the people living in Northeast Syria to return, the border crossing has been allowed again since 27 May.   
So far one person has died of COVID-19 in Northeast Syria. The autonomous administration reacted early to the pandemic and imposed a curfew on 23 March as a preventive measure. The curfew and was lifted in mid-June. Quarantine stations have been set up throughout northern and eastern Syria in case of suspected infection.
Since 20 May, access to the areas controlled by the Syrian government via the border crossings of Tabqa and Tahya near Manbij has also been reopened for delivery traffic and humanitarian purposes. These crossings will also be closed in a week.
In the meantime, Syrian Ministry of Health announced on Sunday that 20 more people have been detected infected with coronavirus, bringing the total number of confirmed cases to 358. On the other hand, 13 people have died of Covid-19 so far.