People arbitrarily detained as "YPG sympathizers" in Afrin
Refugees from Afrin speak of absurd abduction methods by the jihadist occupying militias.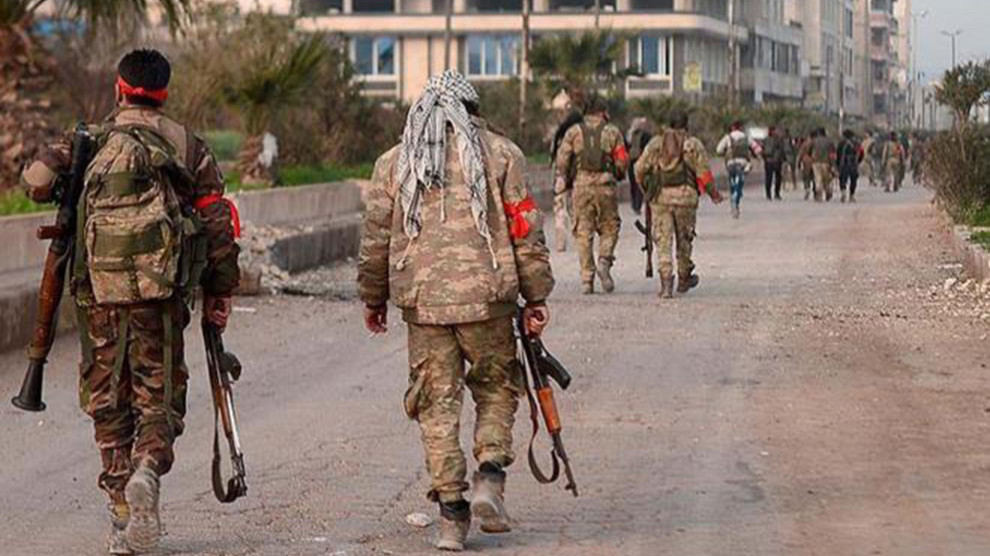 Due to persecution and the arbitrary rule of Turkish-backed militias, M. F. had to leave the occupied Afrin city about 20 days ago. He reports on the absurd kidnapping methods of the invading forces and explains how jihadists come to the villages and address young people as "Heval" or "Refiq", as comrade, and when they react, they kidnap them as "YPG sympathizers" and demand ransom. He also reports on what the jihadists call a "clean-up operation", a wave of attacks on villages, in which the doors and windows of houses were smashed and the apartments looted. All those who protested, including the elderly, were mistreated by the jihadists.
"At checkpoints, they address the young people as 'Refiq' or 'Heval'. If the young people turn around and look, they are kidnapped for alleged relations with the YPG, and ransom money is demanded from the families," explains M. F. and goes on to talk about his experiences under occupation: "The gangs have kidnapped a young person from our village. He is still missing. They also kidnapped the owner of the generator that supplies the village with electricity. They demanded a ransom from the family for his release. But although the money was paid, he still hasn't returned. The Furqat al-Hamza gang also kidnapped a woman who had left her apartment in the evening to check the electricity supply. She disappeared seven months ago."
Regarding the reasons for his escape, M. F. says: "I have given my children the names of the martyrs. Then I learned that I was to be deported. Out of concern for my children, I was forced to leave the village."