Reactions to closing of Semalka Border Crossing continue to increase
Reactions to the KDP's decision to close the Semalka Border Crossing continue to increase. Several politicians stated that this was a crime against the Kurdish people and that the aim was to break up the people of Kurdistan.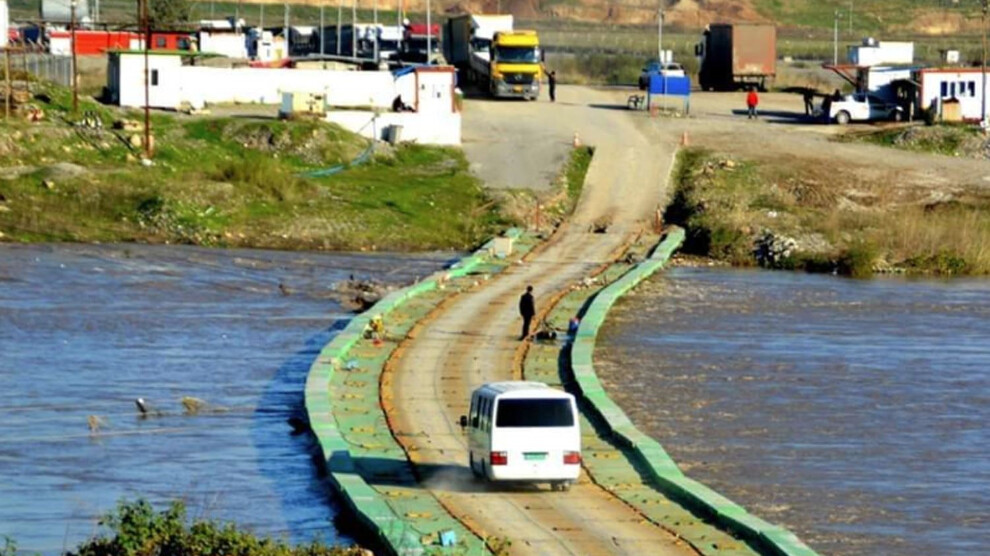 The KDP unilaterally closed the Semalka (Pêşxabûr) Border Crossing between North-East Syria and South Kurdistan (North Iraq) on 11 May.
Politicians in North-East Syria stated that the closure of the Semalka Border Crossing only serves the politics and purposes of the Kurdish enemies.
Damaging the spirit of national unity
Mihemed Ehmed, Head of Hesekê Office of the Kurdistan Republican Party, pointed out that the KDP's unilateral decision to close the border is a crime against the Kurdish people.
He said that this will negatively affect the spirit of national unity and that the main purpose of this decision is to create a ground for disintegration between the Kurdish people and the Kurdistan society. Ehmed continued: "Especially in this period of elections in Turkey, closing the border crossing only serves Erdogan's politics in the region."         
Democratic Union Party Executive Board member Selah Biro said: "The border crossing is the only transit corridor from Northern and Eastern Syria. Closing it has negative effects that harm the people of the region in areas such as economic, humanitarian and health.
Underlining that the border crossing should be used not for political interests, but for humanitarian situations, Biro called on the KDP to act, taking as a priority the interests of the people.