Record number of coronavirus cases registered in North-East Syria
Within one day, the Health Committee of Northeast Syria reported 238 new corona infections, more than ever before since the breakout of the pandemic in the autonomous regions.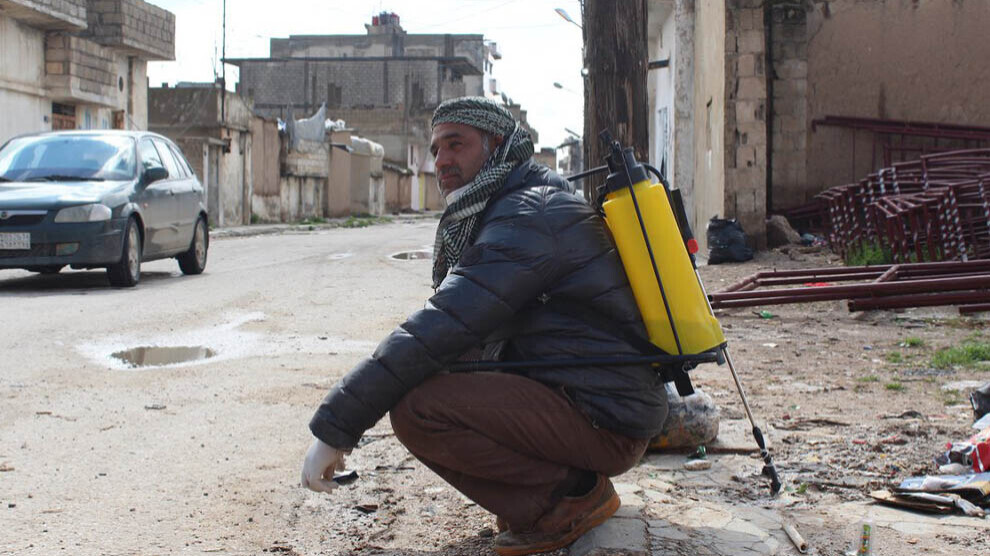 The number of new infections with the coronavirus within one day in the autonomous regions of northern and eastern Syria has risen to over 200 for the first time since the beginning of the pandemic. The autonomous administration health committee has recorded 238 new cases on Saturday, more than ever before since the outbreak in Rojava. This means that 3,625 infections with the Covid-19 pathogen have been recorded so far. After five more deaths in the past 24 hours, the number of people who have died in connection with virus now stands at 109. 665 of all reported cases are now considered to have recovered, according to the Health Committee.
Kobanê and Raqqa rank first in the current corona statistics in northern and eastern Syria with 44 new infections each, followed by Dêrik with 31 new cases. The city of Manbij is the third most affected by the pandemic with 27 new infections, closely followed by Tabqa with 26 new cases. The city of Qamishlo reported a further 21 cases, while 18 new infections were registered in Hesekê, and Girkê Legê registered ten new cases. Behind them, Deir ez-Zor, Dirbêsiyê and Amûde appear with nine, four and three cases respectively. Rimêlan is at the bottom of the list with a new infection. According to Dr. Ciwan Mistefa, the co-chair of the Health Committee, 103 of the newly infected are women.
However, due to the lack of testing, the data from Rojava can only be considered as an indication of a much higher number of infections and deaths. Mistefa has been observing the increase in coronavirus cases in the autonomous regions with concern for some time. While Northern and Eastern Syria had initially had the pandemic well under control thanks to early contact restrictions - largely closed borders and strict quarantine conditions successfully kept the virus away for months - the pathogen has been spreading rapidly since the end of July. There has been repeated criticism that, especially in areas under Damascus control, the security measures and hygiene rules are particularly careless and the virus therefore also spreads in all autonomous regions.