Rojava administration hands more ISIS families over to Germany
The Foreign Relations Department of the Autonomous Administration of North and East Syria has handed 10 ISIS women and 27 children over to Germany.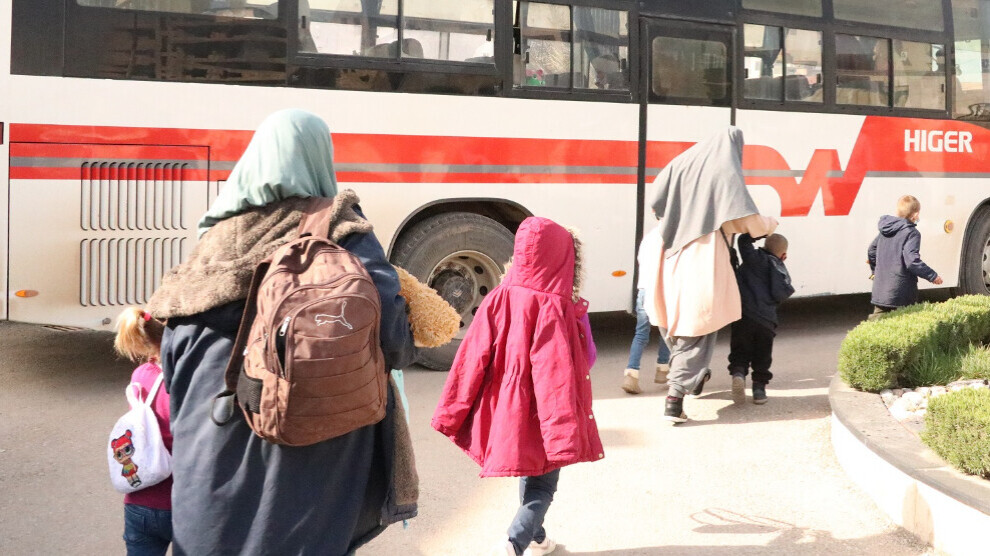 On March 30, a diplomatic delegation from Germany visited the Foreign Relations Office of the Autonomous Administration of North and East Syria. The delegation comprised of Kurt Georg Stöckl-Stillfried, head of the Foreign Office of the Consulate General of the German Ministry of Foreign Affairs, and Manga Kleese, deputy head of Foreign Affairs of the German Consulate.
Foreign Relations Department co-head Ebdulkerîm Omer, deputy heads of Department Fener El-Giêt and Ebîr Êliye and YPJ's Lana Hesen welcomed the delegation.
During the meeting, the current situation in Syria and Rojava was discussed. The ways to resolve the Syrian crisis, the situation in refugee camps, and threats to the Autonomous Administration were also addressed.
Kurt Georg Stöckl-Stillfried announced that Germany would provide economic and humanitarian aid to the Autonomous Administration.
Following the meeting, the Department of Foreign Relations handed over 27 children and 10 ISIS women with German citizenship to the German delegation. Fener El-Giêt said that it was the third visit by the German delegation to the region and that the women and children in question were handed over with their official documents.
El-Giêt revealed that the Autonomous Administration has handed over 91 children and women to Germany so far.