SDF: 228 terrorists killed, over a thousand civilians rescued
228 terrorists were killed and over a thousand civilians were freed from ISIS in Deir ez-Zor region.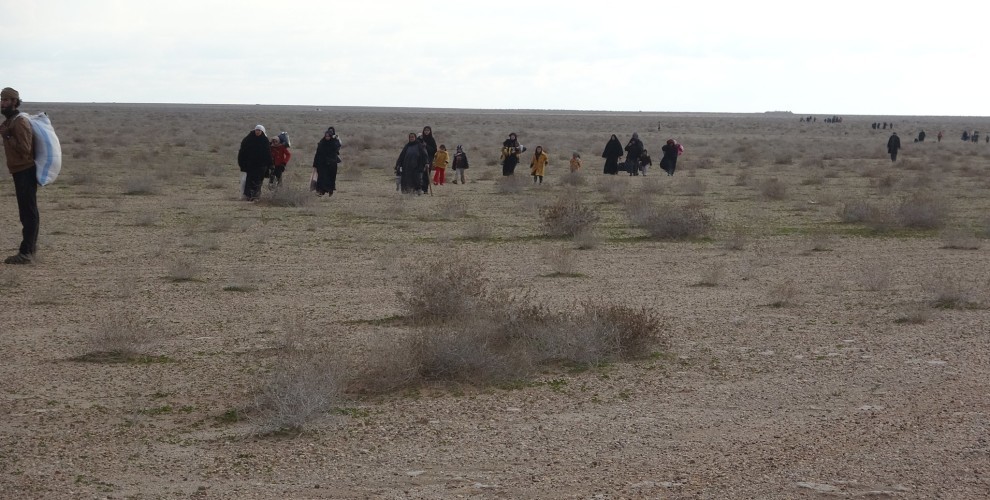 Syrian Democratic Forces (SDF) Press Office announced the balance sheet in the Operation Cizire Storm for three days.
Full text of the statement reads as follows;
"In the context of the ongoing battle to defeat terrorism in order to eliminate the remnants of Daesh organization in the eastern countryside of Deir ez-Zor, strong engagements broke out between our fighters and terrorists. After the latter attempted to attack the points of our fighters using armored vehicles and DShK machine guns, our fighters managed to repel the attack, destroyed an armored vehicle and killed a number of terrorists.
The coalition air jets targeted terrorist sites and destroyed several fortifications.
As result of heavy clashes on another front, our fighters were able to kill more than 20 terrorists, destroy a 23-caliber DShK weapon and seize Hummer vehicle and DShK weapon of the terrorists. Our fighters were able to advance a distance of 1 km and got stationed at 18 points.
The terrorists attacked the positions of our fighters using heavy weapons, armored vehicles and random shelling with mortars, but our fighters retaliated the attack and killed the attacking group and destroyed their vehicles and weapons.
Coalition air jets also destroyed several terrorist positions, vehicles and command centers.
On Hajin front, violent engagements broke out between our fighters and the terrorists who used various types of weapons, including mortars, heavy weapons and armored vehicles, in which a number of terrorists were killed. Our fighters managed to advance 3 km and got positioned at 61 points after breaking the lines of defense and fortifications of terrorists during strong engagements that lasted for hours.
Coalition air jets carried out several raids on terrorist groups and cut off their supply lines.
On the other hand, our fighters retaliated the terrorists' attacks with 40 armored vehicles and DShK-mounted vehicles, killing 11 terrorists and destroying a number of vehicles.
All the fronts witnessed intermittent engagements until the moment of preparing this outcome.
Our forces managed to evacuate more than 1,000 civilians, mostly children and women, and to secure their access to the safe areas and provide them with all essential assistance.
Final Outcome of Engagements:
International coalition aircraft carried out 115 strikes.
228 terrorists were killed.
3 bulldozers, 7 DShK weapons, 6 military vehicles, 7 motorcycles and one anti-aircraft weapon of the terrorists were destroyed.
35 defensive sites, 23 positions and a center of the terrorists were destroyed."