SDF issues statement about Ferhat Şibli
The SDF issued a statement about Ferhat Şibli, who was killed in the attack carried out by the Turkish state in Kelar.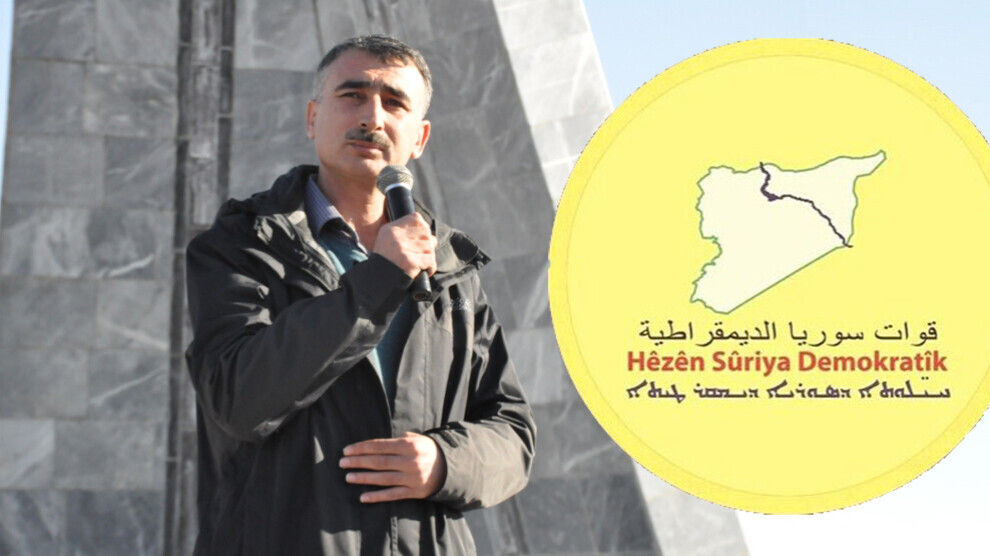 The General Command of the Syrian Democratic Forces (SDF) issued a written statement about Ferhat Şibli and his friends, who were killed in the attack carried out by the Turkish state on 17 June in the Kelar district of Sulaymaniyah with a drone.
The SDF General Command said: "It was with a cowardly action that Ferhad Shibli was targeted by the invading Turkish army. The Turkish state still continues its terrorist attacks in order to prevent our people's struggle to save their lands and people from terrorism."
The statement continued: "We know fighter Ferhad for the great struggle and sacrifice he made in Northern and Eastern Syria. He was a strong fighter, unwavering in his work, and held a strong stand in the cause of his people. He was a humble, optimistic and loyal personality in his struggles. He devoted his whole life to building a new life under difficult conditions.
Martyr Ferhad's long political and organizational journey played a great role among our people and cadres in the establishment of the Northern and Eastern Syria Autonomous Administration. He established the spirit of common life among all the components of the region, based on the principles and ideas of the fraternity of peoples. He played his main role as a political commander for the implementation of political, thought and social projects. It became a part of the gains made by our martyrs during the long war."
The statement added: "The targeting of Martyr Ferhad shows the crimes committed by the invading Turkish state against our fighters and our people. At the same time, it explains the legitimacy of the political, military and social struggle waged by our people and forces against the constant hostile attacks of the invaders.
Attempts to target our heroes cannot stand in the way of the selfless struggle of our people and forces. We will increase the preparations for more organization, commitment to the values ​​and achievements of the martyrs, and also to liberate the occupied territories.
Our forces, which bear the burden of protecting the people and the land, will not forgive the occupiers' crimes and any crimes they have committed in the past. We will retaliate with legitimate and appropriate military means and escalate the struggle until the last invading soldier is expelled from our lands.
In this context, we express our condolences to the families, friends and people of our martyrs. We hope that the efforts of our martyrs will lead to a new initiative and a great political organization in Northern and Eastern Syria."