SDF publishes balance sheet of Turkish attacks on Zirgan: 4 civilians kİlled and 14 injured
The SDF has published a balance sheet on the recent attacks carried out by Turkey and allied jihadists against northeast Syria. Four civilians were killed and fourteen others injured, according to the report.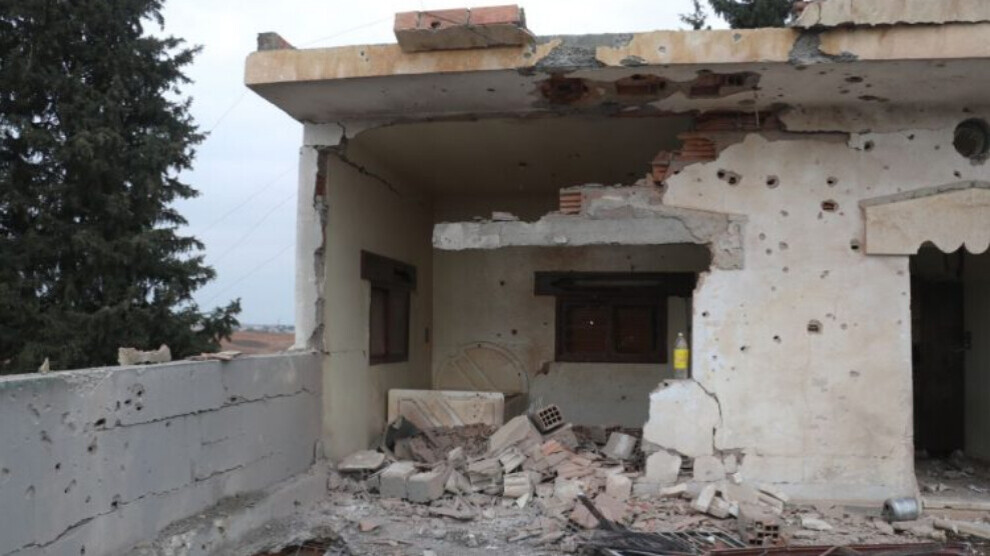 The latest wave of jihadist attacks by Turkey in northeast Syria has cost four lives. Another seventeen people were injured, including three regime soldiers. The balance of the attacks emerges from a statement published by the Syrian Democratic Forces (SDF) on the military aggression against Til Temir and Zirgan.
The statement said: "On 21 December, Turkish-backed mercenaries, under the protection of Turkish artillery, carried out several ground strikes targeting a number of villages in Til Temir in the hope of occupying them. These occupation attempts, however, were thwarted by the fighters of the Til Temir Military Council."
In response to the blocked occupation attempts, numerous residential areas in Til Temir and Zirgan were taken under artillery fire by heavy tanks on Tuesday and Wednesday. According to the SDF information, the bombings targeted both villages in the municipality of Zirgan and settlement areas in Til Temir, including Ain al-Hawa, Rabi'at, Asadiya, Hamra, Aziza, Umm al-Keyf, Umm Oshba, Dawoudia, Til Shanan , Tawila, Til Tawil, Til Werd, Khedrawi and Besis al-Fouqani.
Four civilians were injured and fourteen others were wounded. Three regime soldiers were also wounded.