SDF reports preparations for an aggression
Turkish genocidal campaign seeking to invade North and East Syria has continued since October 9.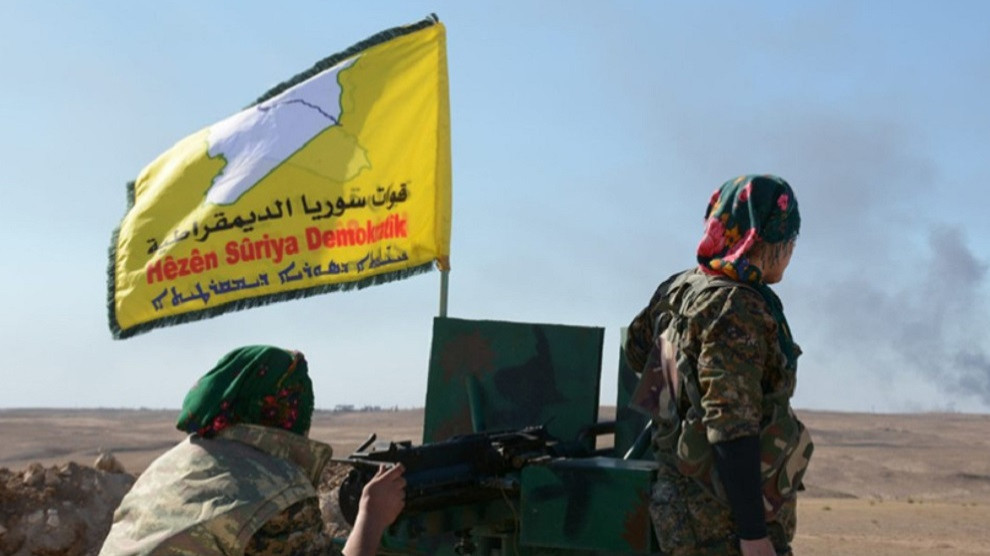 The Press Office of Syrian Democratic Forces (SDF) reported that the Turkish army and allied mercenary groups continue their preparations for an attack on North-East Syria.
The statement by SDF Press Office said the following:
TIL TEMIR
The Turkish army continued its preparations for an invasion of Ing al-Hawa and Til Mihemed villages. On the other hand, mercenary groups carried out a military dispatchment with a long convoy amid activities of Turkish unmanned aerial vehicles. Separately, the mercenaries attacked the vicinity of Til Mihemed village.
AIN ISSA
The Turkish invasion army and mercenary groups continued their activities in the area. In many areas of the region, the occupation forces continued their preparations for an attack.