Semalka vigil on day 99
The vigil at Semalka border crossing in protest at the KDP's actions was taken over by people from Amûdê on the 99th day.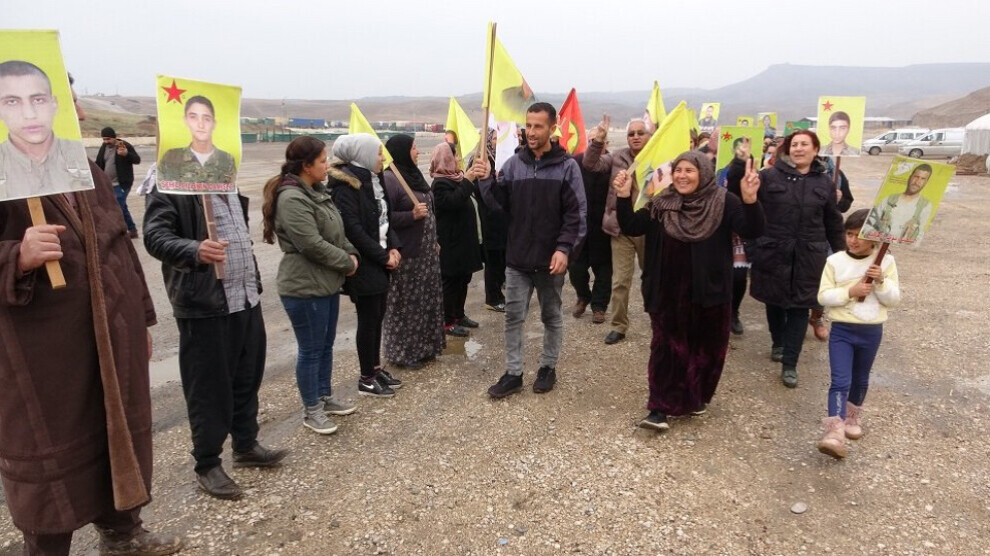 Five guerrillas were killed and two others injured in the Xelîfan region in South Kurdistan in August 2021 as a consequence of an ambush by armed forces linked with the Kurdistan Democratic Party (KDP), which is engaged in Turkey's activities against the Federal Kurdistan Region. Families of the two guerrillas from Rojava, Tolhildan Raman and Serdem Cudi, who are among the five slain guerrillas, have since been trying to cross from North and East Syria to the Kurdistan Region through the Semalka Border Crossing to receive the bodies of their martyrs. On the 5th of October, the Cizîre District Martyrs' Families Council and families of HPG members began a vigil in response to the blockade.
The mothers and relatives joining the protest action in a tent at Semelka border crossing for 99 days have repeatedly been denied entry to South Kurdistan by the KDP forces, and have been put off with false promises. The KDP had promised to hand over the bodies of the martyrs to the families, but so far nothing has happened. The relatives are determined to continue their protest action until they succeed.
On the other hand, the Faysh Khabur and El-Waleed Border Crossings were closed following the Revolutionary Youth and Young Women's Union's protest at the Semalka Border Crossing, which was attacked by the KDP on December 15.
Residents from the towns of Girzîro, Birûc, Xane Serî and Girê Şêra from Koçerat region have visited the families today and expressed their solidarity.
"We will raise our voice against the KDP betrayal and denial of martyrs' bodies," said Meha Zoro in the name of town councils and called on the families of martyrs from South Kurdistan to support the action.