Six civil servants detained for opposition to Turkification in occupied Gire Spi
Accompanied by the silence of world public opinion, the Turkish state is occupying parts of Syria and consolidating its occupation through looting, destruction, displacement and the violent Turkification of all life.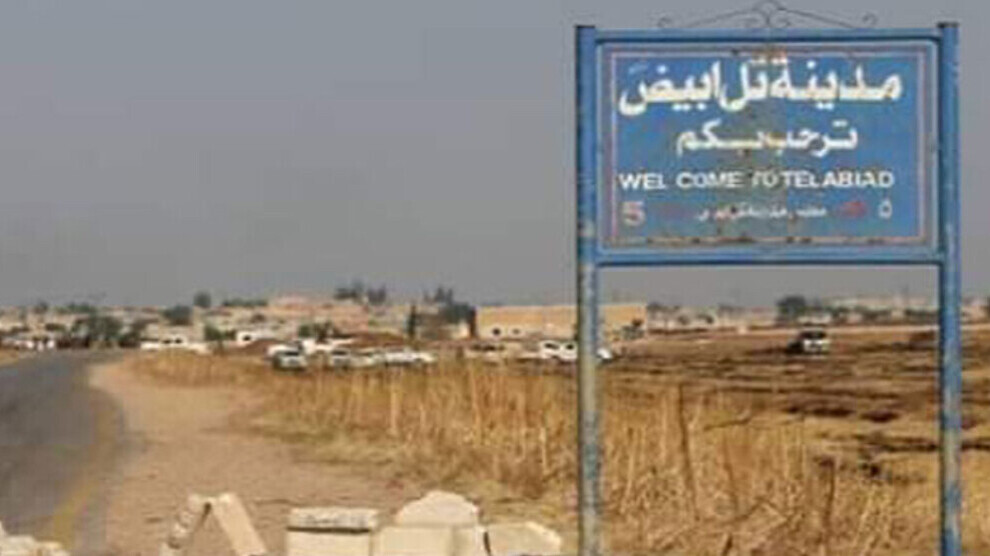 The Turkish forces and allied mercenaries continue their unlawful treatment against the local people in the Girê Spî (Tal Abyad) city in northern Syria, which they invaded in 2019.
According to local sources, the occupation forces detained six civil servants who opposed the policy of Turkification in the city of Girê Spî, where the Kurdish names of schools, parks and squares have been changed into Turkish.
Mercenaries from the so-called "Girê Spî Local Council", which was established by Turkey and acts as a colonialist institution, have dismissed and detained the civil servants in question.
In October, the same mercenaries had arrested 5 teachers who rejected the imposition of education in Turkish.
One of the areas occupied by Turkey in northern Syria is the region of Girê Spî. The formerly multicultural, self-governing region was occupied by Turkey in October 2019 and has been controlled by the Turkish intelligence service and jihadist mercenaries since. According to the Girê Spî Cantol Council, more than 100,000 people had to flee the region after the Turkish invasion. People loyal to the Turkish regime are resettled in their place as the Turkish state is pursuing an intensive settlement policy, systematically expelling the Kurdish population from the occupied areas.
Following the occupation of the Girê Spî Canton by the Turkish state and its mercenaries on October 9, 2019, thousands of its residents were forcibly displaced. A policy of "Turkification" was systematically imposed on the local people who remained in the canton. While Turkish has been adopted as the language of instruction, educational materials have been reorganized according to schools in Turkey.