Students in Rojava protest the Turkish massacre of children
Students in northern Syria protest the Turkish massacre of 8 children in Shehba.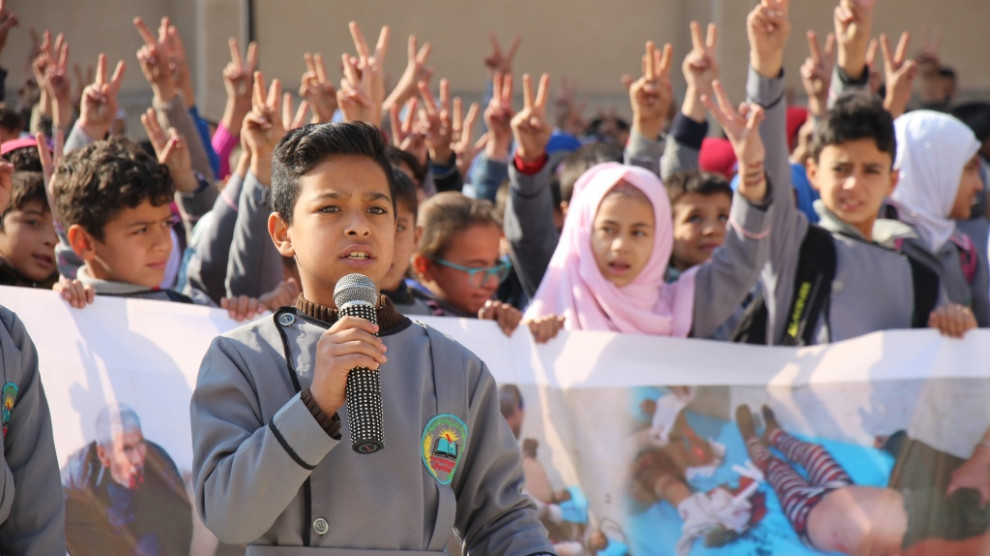 Turkish invasion forces targeted civilians in Til Rifat town of the Shehba Canton on Monday. The attack killed 10 people, including 8 children aged between 3 and 15. 10 other people, including children, were wounded in the attack.
Students took to the streets in Rojava today to protest the massacre.
MANBIJ
Students from the Raxib Haron Primary School in Hezwana neighborhood of Manbij protested the massacre of their peers with banners reading "We are not terrorists, Erdoğan and Baghdadi are", "We protected the world's children against terror but the world is silent on erdoğan's terror".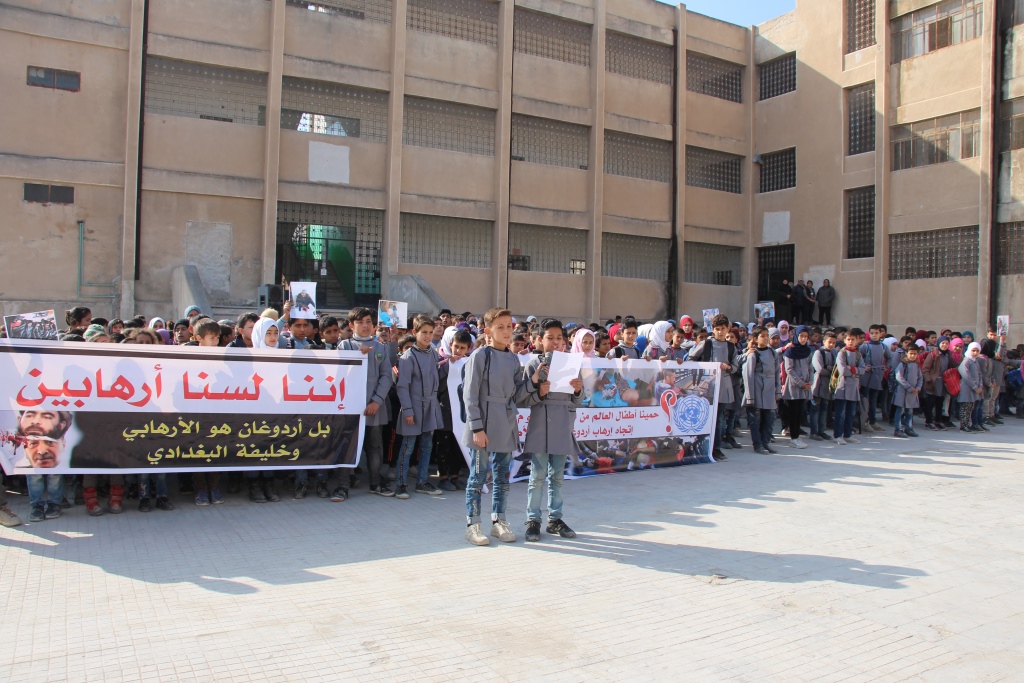 The students observed a minute of silence for the martyrs and condemned the Turkish state's genocidal attacks and massacres, chanting "No to violence, massacre and terror".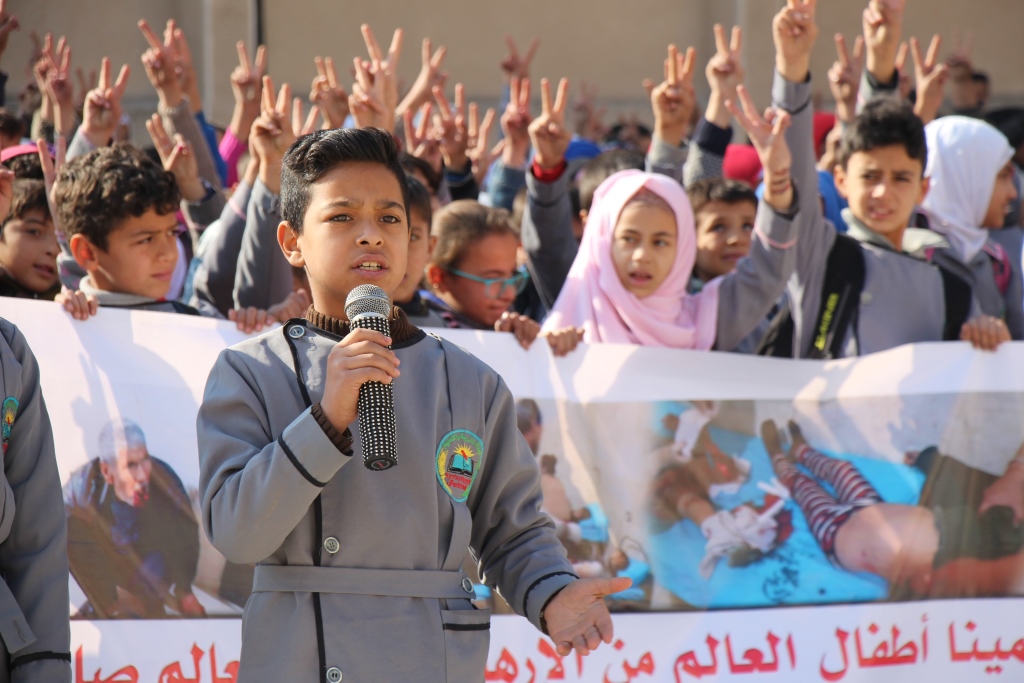 QAMISHLO
Students and teachers staged a march in the Qamishlo city in protest at the Turkish massacre of children. Those joining the march through the main streets of the city displayed banners that read "Kurds want peace" and "Martyrs are our honor" and photos of the children massacred in Til Rifat.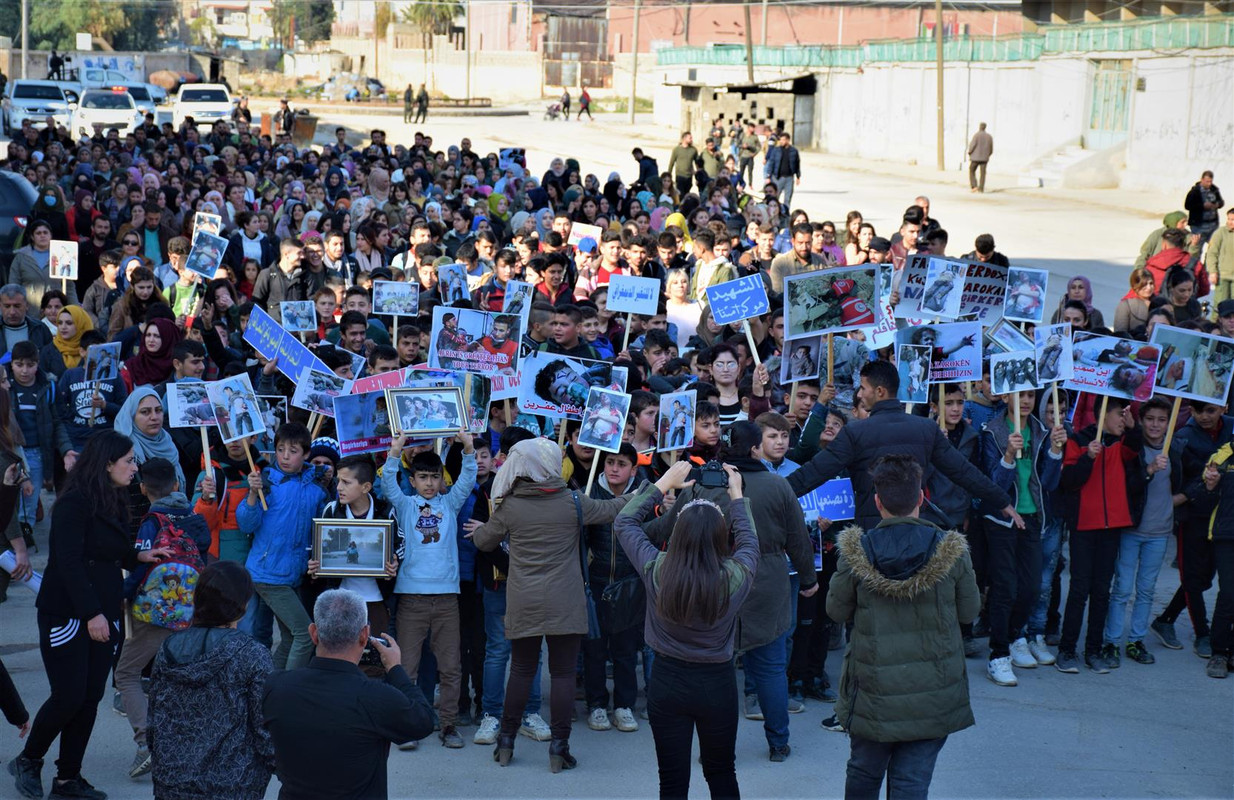 The march ended in front of the UN Representation where press statements were read in Kurdish and Arabic.
The statement noted that the massacre targeted the forcibly displaced children of Afrin in Shehba, saying; "This massacre is a great shame in the name of humanity. It was clearly perpetrated on Erdoğan's order."
The statement also condemned the silence of the international organisations on the massacre of Kurdish children by Turkish forces.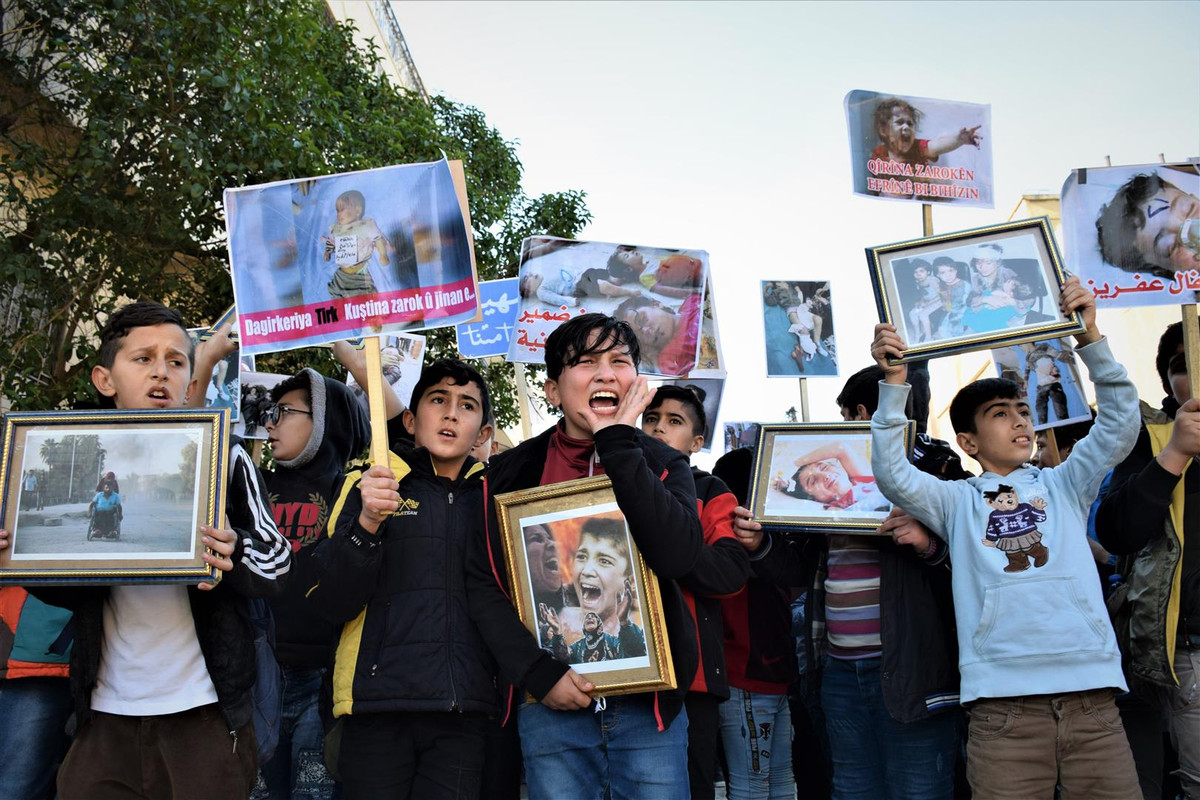 TIRBÊSPIYÊ
In Tirbêspiyê district of Qamishlo, students read out a press statement condemning the Turkish massacre of children. Students displayed banners reading "No for Turkish occupation", "No for American betrayal" and "No for demographic change".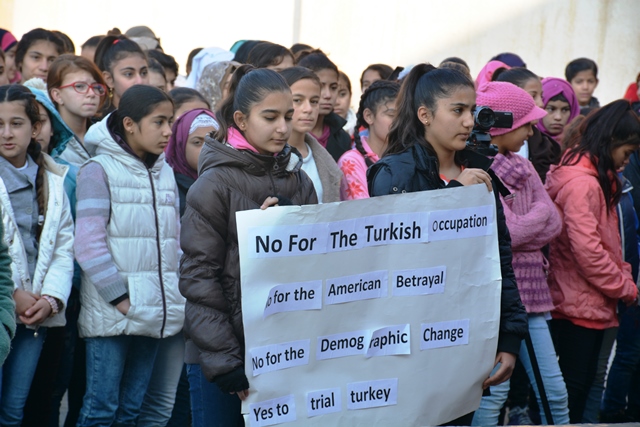 The press statement read out by a student named Dilvîn Silêman also condemned the massacres perpetrated by the Turkish state forces and allied mercenaries in North and East Syria.