Suspect caught in child murder case in Manbij
A suspect has been caught after the rape and murder of a five-year-old girl in Manbij. The suspect is the brother of the child.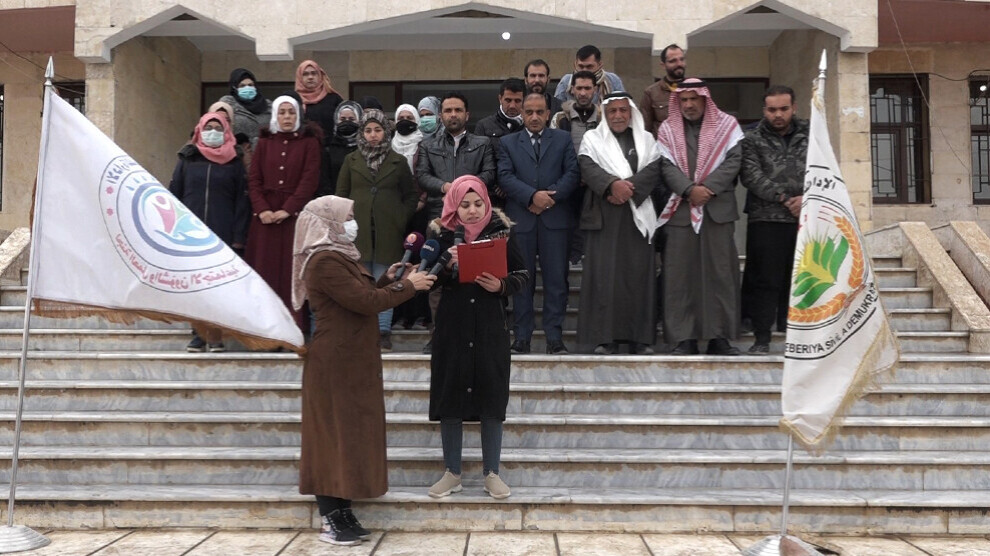 After the rape and murder of a five-year-old child in Manbij, the security forces of the Autonomous Administration of North and East Syria (Asayîş) have arrested a suspect. The alleged perpetrator is said to be the girl's own brother. A DNA trace at the crime scene came from the man, it was said. According to reports, the perpetrator has been arrested by Asayîş counter-terrorism units in Manbij and has been in custody since Sunday. Two sisters were also arrested. They are accused of failing to render assistance. They are also accused of concealing the crime.
All of north-eastern Syria is in shock after the brutal attack on five-year-old Yasmin. People still cannot believe it, the grief and consternation is great. It was only on Saturday that it became known that the child had been raped and then stabbed to death in her parents' home on Thursday. Since then, activists from women's organisations in many cities have not left the streets and have demanded that the perpetrator be charged with especially cruel murder.
"We exhort the security and judicial authorities of the region to vigorously enforce children's rights and children's laws throughout the autonomous areas," said Fatime al-Said, co-chair of the Child Rights Office for Tabqa. The Department for Children's and Women's Rights of the Municipality of Manbij demands a public process involving the population and especially women.
It is known about the suspect in the Yasmin case that he has a criminal record for various drug offences and was put on the wanted list.