Syrian forces advancing in Idlib
Syrian regime forces backed by Russia have taken control of more areas in Idlib region.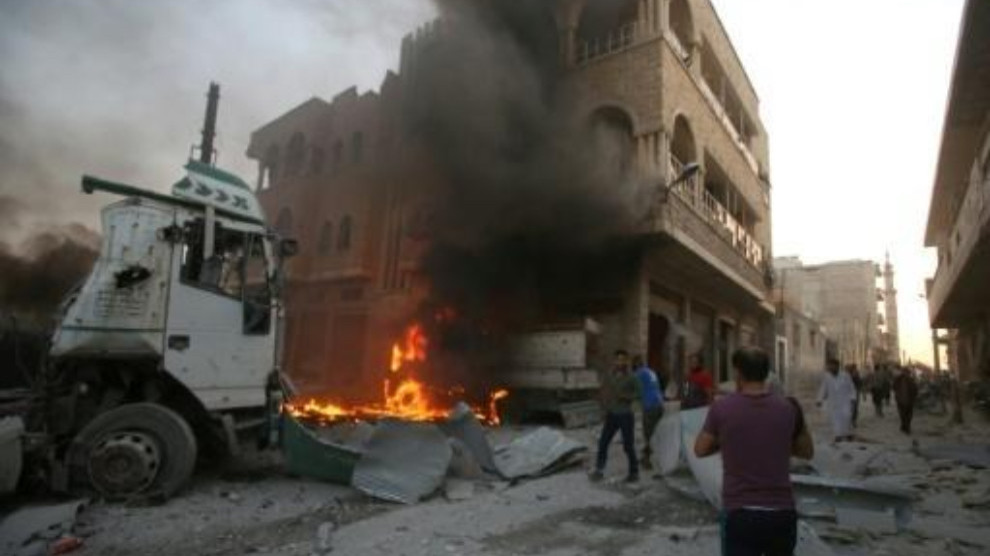 According to the Syrian Observatory for Human Rights (SOHR), Syrian air raids on two villages of Idlib killed 7 civilians, including 2 children. On the other hand, attacks against Maaret al-Numan city left 12 civilians dead, 6 of them being children.
The Maaret al-Numan city, located on the strategic road connecting Damascus to Aleppo, is reported to be the next target of the regime forces who have already gained control over the strategic Khan Sheikhoun town in this region.
SOHR head Rami Abdul Rahman spoke to AFP and said that regime forces are trying to advance toward Maaret al-Numan in further north to expand their control over Khan Sheikhoun.
According to SOHR, Syrian forces have taken two towns and three villages in the north of Khan Sheikhoun, including al-Tamanah.