Syrian military air base hit by missiles
The Syrian army said Israeli jets attacked the main T4 air base in Homs province on Tuesday night.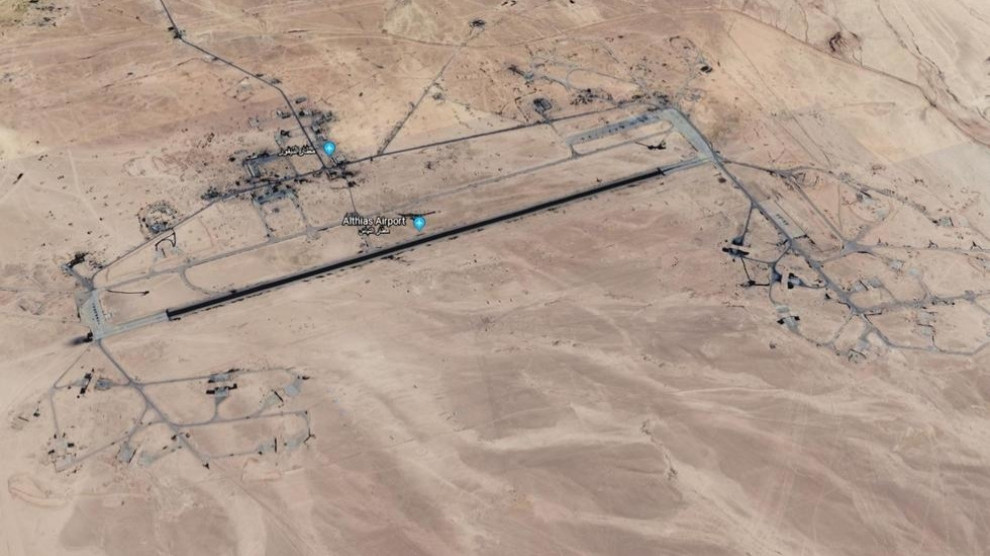 An army spokesman told state media SANA that four Israeli missiles did reach the base, but said air defences intercepted several others. He added that the strikes caused only material damage.
"The Israeli airforce conducted new aerial aggression and immediately our air defences confronted the enemy missiles," an army statement said.
The Syrian army statement said the Israeli war jets flew from Tanf, to the southeast, where the United States has set up a base near the Iraqi-Jordanian border.
Tanf lies on the strategic Damascus-Baghdad highway. This makes the base a bulwark against Iran and part of a larger U.S. campaign against Iranian influence in Iraq and Syria.
Israel has repeatedly bombed Iranian backed militia targets in Syria, saying its goal was to end Tehran's military presence which Western intelligence sources say has expanded in recent years in the war-torn country.
The Israel Defence Force did not immediately comment on the attack.
This latest strikes are the first which Syria accused Israel of carrying out since the United States killed Iran's military commander Qassem Soleimani in a drone strike on 3 January.