TEV-DEM's Demir: Isolation of Öcalan hits all peoples
The Turkish state is deepening the isolation against Kurdish people's leader Abdullah Öcalan, and so are the protests of the people against this practice.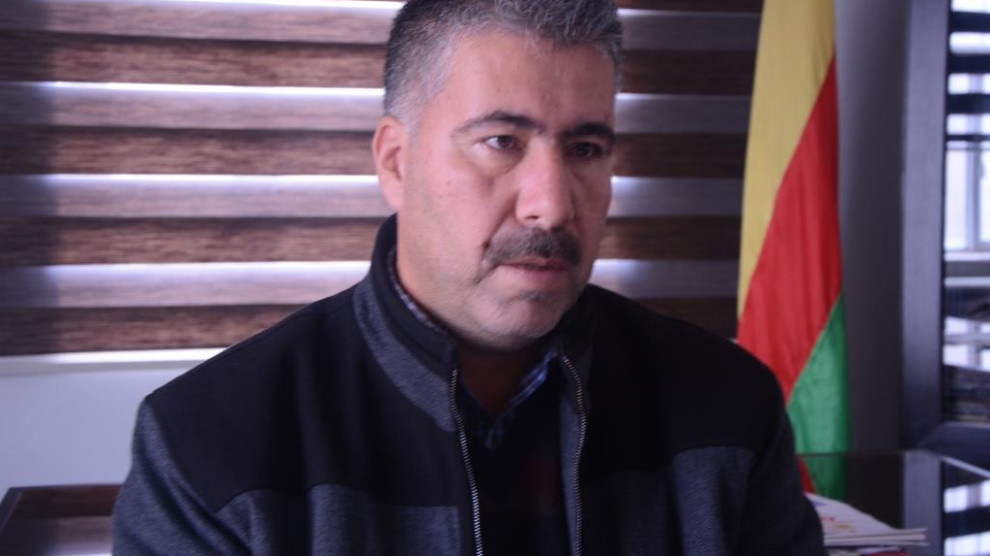 Democratic Society Movement (TEV-DEM) Euphrates Regional Council co-chair Prof. Abdulrehman Demir, told ANHA: "Turkey is not interested in a political solution for the Kurdish issue and wants to deprive Kurds of all their rights. Therefore, by keeping the isolation of Önder [President] Öcalan active, is also deepening the crisis in the Middle East."
Demir said that Önder Öcalan has paved the way for freedom for the oppressed peoples and added: "This has been proved once again with the Democratic Nation project. This project opened the way to freedom not only for the Kurdish people but for all peoples. In order to prevent this project from being implemented, conspiracies have been put in place and the isolation on Önder Öcalan deepened. This shows that isolation is not only directed at Önder Öcalan, but at all the oppressed people."
Demir emphasized that the isolation could be broken only by resistance. "Önder Öcalan has been the leading guide of all peoples with his ideas and philosophy. Every time he met with his lawyers, there were tremendous changes in the region. We should not remain silent against isolation."
The solution is the Democratic Nation Project
Drawing attention to the deepening crises caused by the Turkish state in the Middle East, Demir said: "The crisis is deepening, especially in Syria and Libya. And this crisis has the possibility of arriving in Turkey. Because the people no longer accept dictators and nation-states are going down."
Demir stressed that the only solution to the deepening crises in the Middle East is the Democratic Nation project presented by Öcalan.