Turkey declares curfew in occupied Gire Spi
The Turkish state has been attacking and invading areas in North-East Syria as part of its all-out war against the Kurdish people and their achievements in various parts of Kurdistan.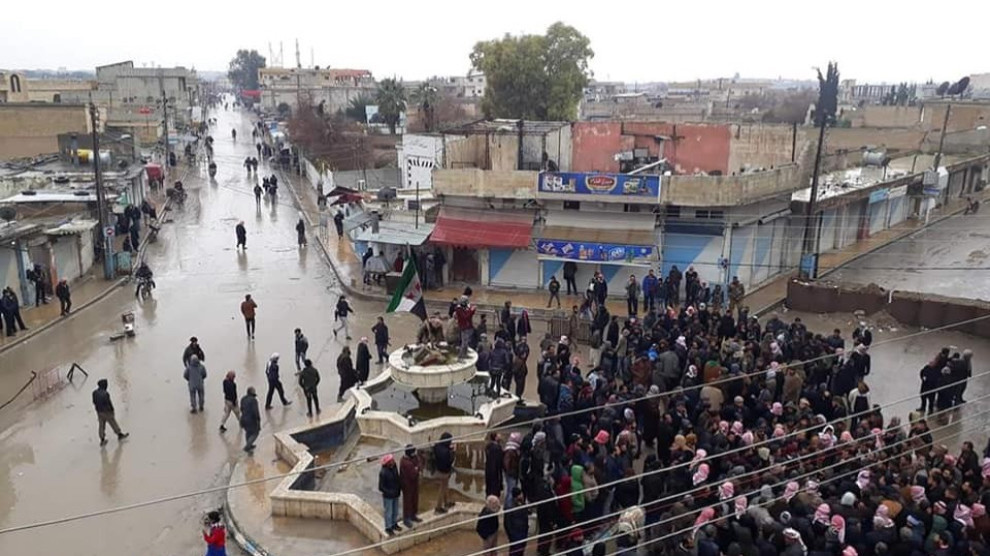 According to information obtained from local sources, the Turkish state has declared a curfew in the Gire Spi (Tal Abyad) city, its villages and the Siluk town.
Reports say that residents of the affected areas cannot go out of their homes to meet their daily needs such as water and bread. No information is yet available as to why the curfew was declared and how long it will last.
The Turkish state invaded the Gire Spi region on October 9 and settled its mercenaries in the homes of the people who were displaced amid brutal attacks that claimed the lives of hundreds of people.
In recent days, the region has been witnessing protests against the occupation forces and their inhuman acts against those who remain in the occupied areas.