Turkey deports more than 4,000 Syrian refugees to resettle in occupied Girê Spî
The Turkish state has deported 4,181 Syrian refugees in the last 5 months to resettle them in the colonial houses it has built in the Girê Spî Canton.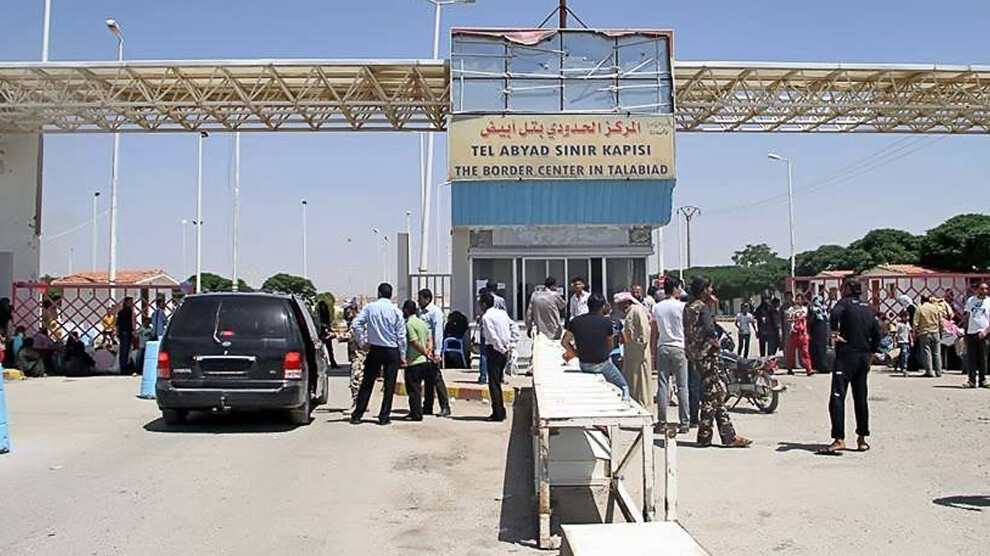 Turkish President Recep Tayyip Erdogan announced in May that Turkey would resettle one million Syrian refugees in the occupied regions.
The peoples of Syria and North and East Syria have repeatedly taken to the streets in protest of Erdogan's colonial project. Following Erdogan's announcement, racist attacks on Syrian refugees have surged in Turkey, with numerous refugees being deported from the country.
According to the Rojava-based Hawar News Agency (ANHA), a significant number of Syrian refugees arrived in the Girê Spi (Tal Abyad) Canton from two directions. Citing local sources, ANHA reported that 4,181 refugees have come to Girê Spi in the last 5 months. The refugees in question are from Idlib, Homs, Hama and East Ghouta.
Meanwhile, the number of refugees deported to the Turkish-occupied canton last month reached 1,191.
The refugees have been settled in the occupied houses of Girê Spi's displaced residents. They are reported to be waiting to be resettled in colonial houses to be built by the Turkish state with Qatari and Kuwaiti funds.
Colonial houses are being built in the west of Girê Spî Canton and in the town of Eyn Erûs. When Turkish Interior Minister Süleyman Soylu went to the occupied zones to check the construction of colonial houses two months ago, he asked for the project to be completed as soon as possible.