Turkey retrieves casualties in Ain Issa under SDF supervision
After the failed attack on Ain Issa by the Turkish and Jihadist occupation forces, 18 bodies were removed from the area under Russian mediation and supervision by the SDF.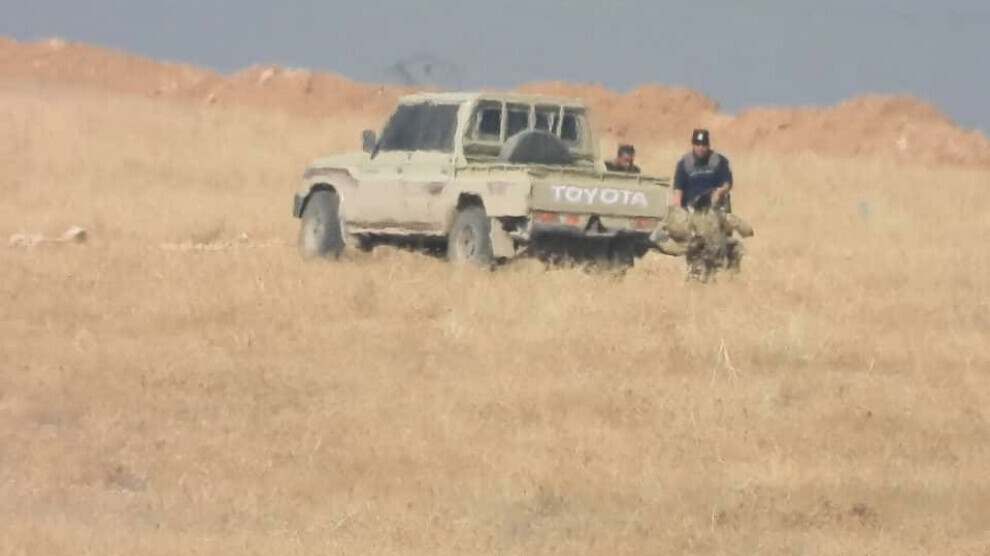 18 Turkish soldiers and mercenaries were killed as a result of their attack on Tuesday on the village of Malikiye near Ain Issa. The attackers have been able to remove the bodies today under the control and supervision of the Syrian Democratic Forces (SDF). The removal was negotiated between the SDF and the Turkish army under Russian mediation.
Among those killed here was Ismail al-Aydo, former IS-Emir and current jihadist leader of the so-called Syrian National Army (SNA). Ismail al-Aydo was on the international coalition's wanted list against the IS. After the liberation of the former "caliphate capital" Raqqa by the SDF, he fled to Turkey, where he was first arrested. A few months later he was released again to perform tasks for the Turkish secret service.