'Turkey's plans threaten Syria's unity'
Mihemed Eli El-Ibo, Co-Chair of the Manbij Legislative Assembly, stated that the Turkish state is using the Syrian refugee issue to further its political and totalitarian ambitions in Syria.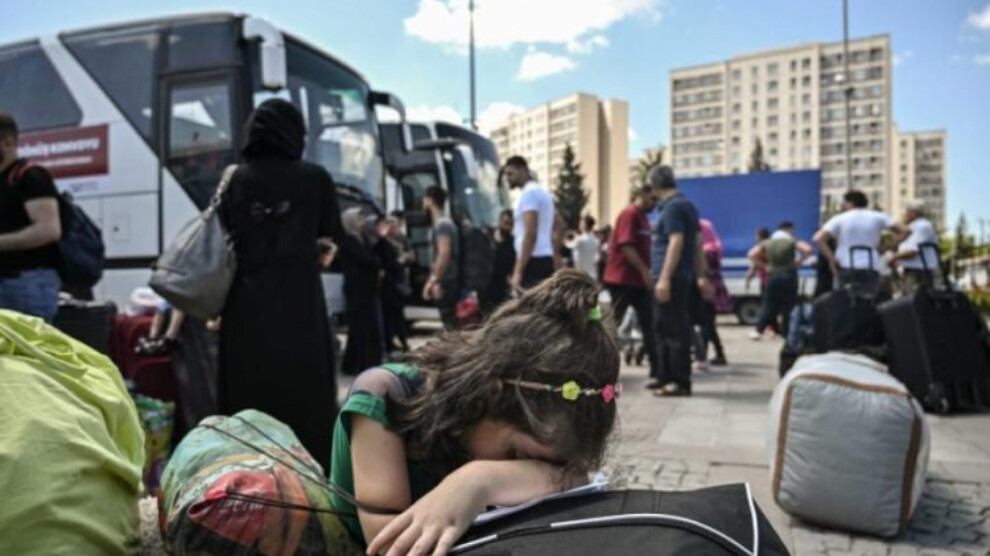 Manbij Legislative Assembly Co-Chair Mihemed Elî El-Ibo stated that the Turkish state is attempting to expand the Ottoman project to occupy Syrian areas in every way possible. He noted that Turkey built colonial houses in Syria's occupied territory to settle the Syrian refugees in Turkey.
'THE PEOPLE WILL NOT BE SILENT TO TURKEY'S PLANS'
Warning about Turkey's invasion efforts, El-Ibo said, "This will destabilize Syria's social cohesion and provoke tensions among its people. Turkey compounds the situation in Syria by deploying its own followers there. It is destroying Syrian society. The residents of these areas are not going to remain silent on this plan."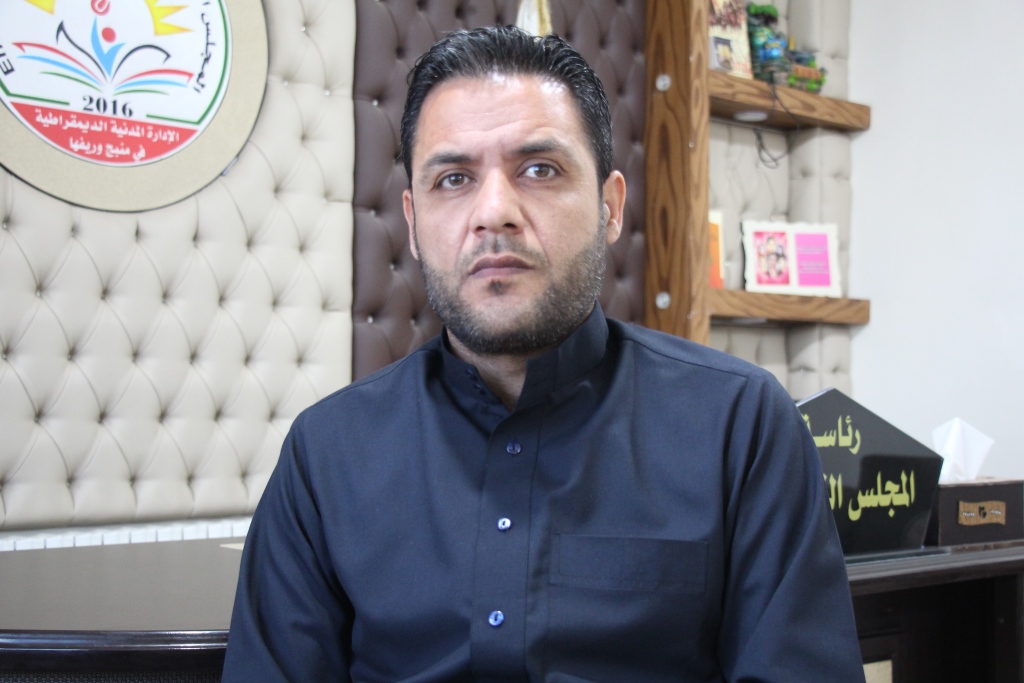 'REFUGEES ARE USED AS A HUMANITARIAN TRUMP CARD'
El-Ibo stated that the people of North and East Syria oppose these schemes because they would impact the demographics of the Syrian lands and the social cohesion of the people in the future, and that the refugees who will be settled in these camps are not real residents of Syria.
El-Ibo remarked that the Turkish state has been utilizing the case of Syrian refugees in Turkey for years as a tool of pressure against the international community for its own goals, and that the Turkish state is using this crisis as a humanitarian trump card to profit economically from it.
According to Mihemed Ali El-Ibo, Turkey's policies of Turkification, Turkish education, Turkish currency, and hoisting the Turkish flag in all public and private spaces aim to integrate the seized Syrian territory into its own lands.
'WE WANT TO RETURN TO OUR LANDS'
Stating that the Autonomous Administration has consistently urged Syrians who have been forcibly displaced or forced into migration as a result of the war to return to their homes and country, El-Ibo said, "We also wish to return to our homelands so that our enemies do not use us as a leverage tool for their own interests."
The Co-Chair of the Manbij Legislative Assembly called on the international community and the Arab League to fulfill their legal and humanitarian responsibilities in the face of the Turkish state's crimes and brutality. He also urged the people to be watchful against the Turkish state's project, expressing that the occupation project harmed other Arab states as well.
WHAT HAPPENED?
Turkish President Recep Tayyip Erdogan has recently announced that 500,000 Syrians will be returned to the occupied regions. Erdogan noted that Turkey will construct houses in 13 Syrian regions, while 57,306 colonial houses have already been constructed in northern Syria. These constructions are part of a 77,000-home-building campaign.