Turkish attack targets a family, injuring parents and 4 children
The Turkish state and allied mercenaries continue their attacks despite a ceasefire agreed for northern Syria.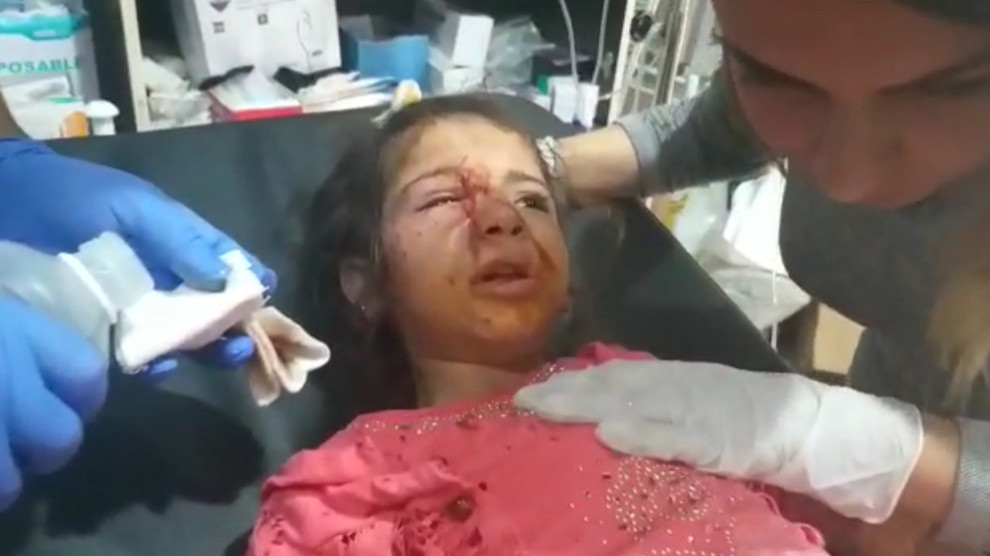 Military forces of the invading Turkish state have carried out an attack in the village of Rajm north of Ayn Issa. The attack targeted a family, injuring the parents and their four children who are aged between 4 and 10.
The mother, Senaa Mihemed Alî, the father, Ehmed Mihemed Alî, and their children Mihemed, Mehmûd, Cudî and Mustafa are reported to have been heavily wounded and they have been taken to hospitals in Raqqa.
Since the launch of Turkish invasion on October 9, hundreds of civilians have been killed, including mass executions. There are strong doubts that internationally prohibited chemical weapons have been used in the attacks but no independent investigation into the alleged use of chemicals has been carried out yet.
The invasion operation has resulted in the death of around 500 people, injury of thousands and displacement of not less than 300,000 residents of the occupied areas. International organizations have reported war crimes committed by the occupation forces in the region.