Turkish forces attack Ain Issa
The Turkish state's genocidal attacks seeking to invade North and East Syria has continued since October 9 in violation of international law and in spite of so-called ceasefire deals.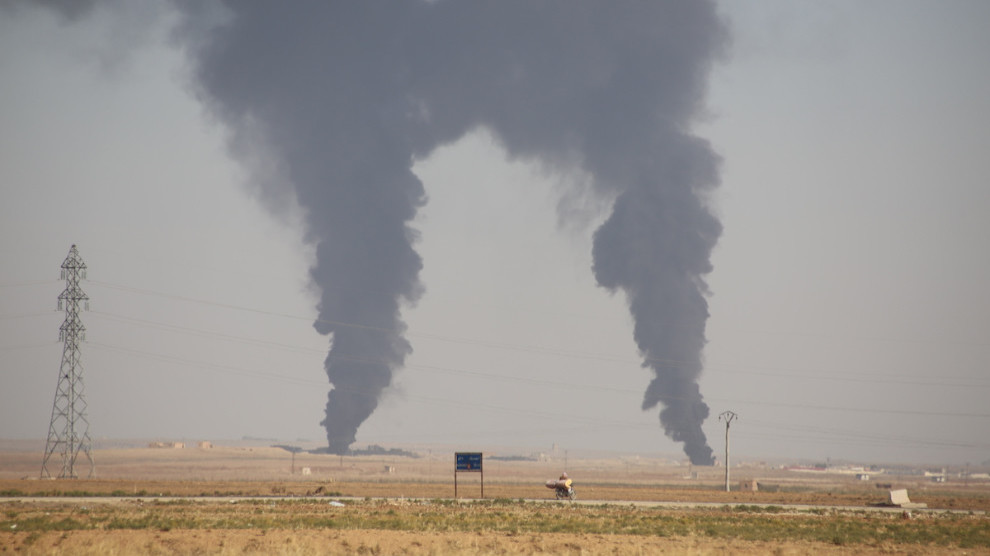 According to reports from the ground, the occupant Turkish forces have attacked an area 10 km east of Ain Issa at around 15:00 local time Tuesday afternoon. Further details about the aggression are yet not available.
The Turkish state has been carrying out systematic attacks against several areas in North-East Syria on daily basis. Civilian settlements are targeted by the attacks.
During the recent days, Turkish state forces and allied mercenaries have been attacking villages in the countryside of Afrin and Shehba cantons.
The villages of Meranaz, Malikiye, Şiwarxa, Kela Şiwarxa and Alqemiye in the Shera district were heavily attacked yesterday noon.
Ayn Daqna and Samoqiya villages of Shehba were also targeted by artillery attacks in the evening hours yesterday.