Two killed, eight injured as Turkey escalates attacks on Rojava
Turkey escalates its attacks on North-East Syria after its announcement of an imminent military operation seeking to invade the entire region in violation of international law.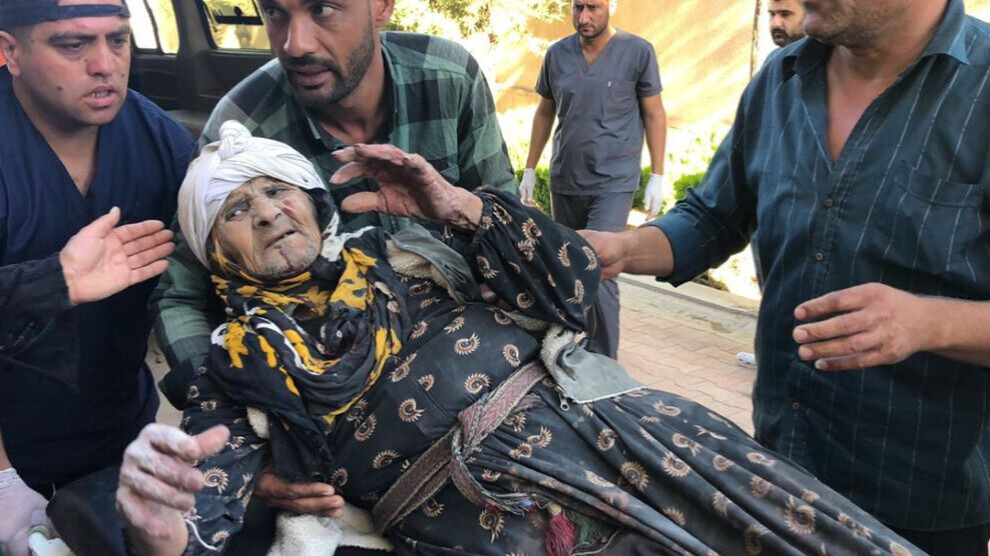 The Turkish occupying state forces have heavily bombed civilian settlements in North and East Syria since early this morning, killing at least two people and injuring eight others, including two children.
The village of Tinibe in the Shera district of occupied Afrin Canton was bombed at around 10:30 local time in the morning. At least 30 howitzer shells have landed in the village, while further details were not immediately available.
A concurrent bombardment targeted the district of Til Rifet in the Shehba Canton.
At around 11:00 local time, the occupation forces attacked the village of Mecêbire, located between Til Temir and Qamishlo.
Another attack in the northern countryside of Til Temir at 08:30 killed one civilian and injured four others, two of whom are women. According to hospital sources, Hisên Îbrahîm Elûş lost his life as a result of the attack, while Fayîz Mehmûd El-Xidir, Ferhan Elo Xelo, Wedha Cacan Bû Emro and Raciha Yasîn Menîtî were injured.
The occupation forces have also shelled the town of Zirgan and its northern countryside in the Heseke Canton since the morning hours.
Reports from the ground say that a soldier of the Damascus regime died as a result of the attack, while four other people, including two children, were wounded. Those with injuries have been taken to the Şehîd Xebat Hospital in Dirbêsiyê.