Woman loses her life in attack launched by mercenaries in Manbij
A woman lost her life and a person was injured in the attack carried out by Turkish mercenaries against villages in the northwest of Manbij.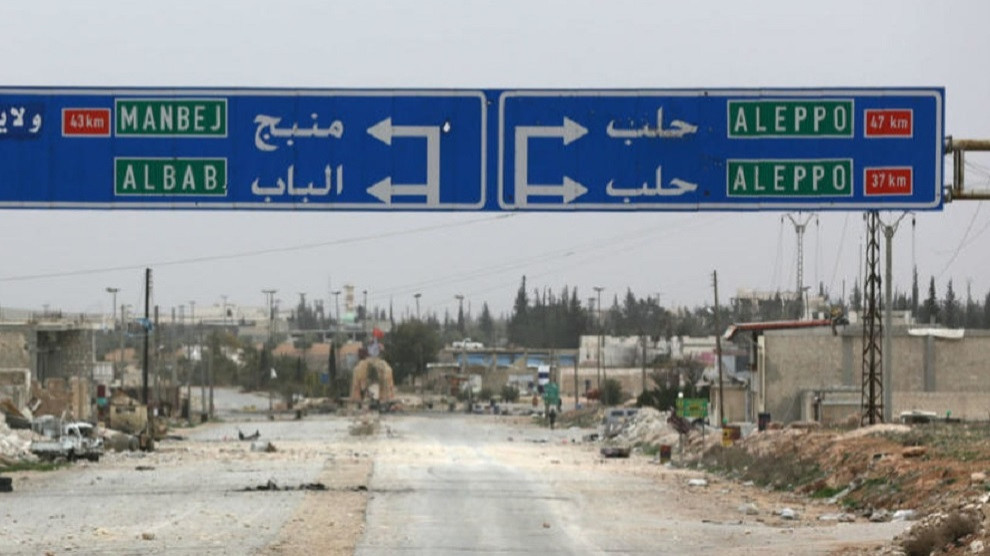 The mercenaries linked to the Ankara regime, located in the occupied village of Yaşlî in Manbij, attacked the villages of Dendeniya, Um Edesa, Farat, Um Celûd, Eseliya and Seyada in the northwest of the city.
It was learned that a civilian woman lost her life and another civilian was injured as a result of the attack.
In addition, one of the cannonballs fired by the mercenaries hit the mosque of Um Edese village, causing material damage.
The Press Office of the Manbij Military Council issued a written statement about the attacks. "The mercenaries in the village of Yaşlî, northwest of Manbij, bombed the posts of Manbij Military Council with heavy weapons." 
Stating that the mercenaries also attempted to infiltrate the posts belonging to the Syrian regime forces, the Manbij Military Council added that that 5 regime soldiers were injured, 2 mercenaries were killed and 5 others were injured in the clashes between regime soldiers and mercenaries.