People of Afrin try to build a new life in Shehba
Residents of Afrin who were forced to emigrate to Shehba region after the attacks of the Turkish state and affiliated gangs, are healing their wounds themselves.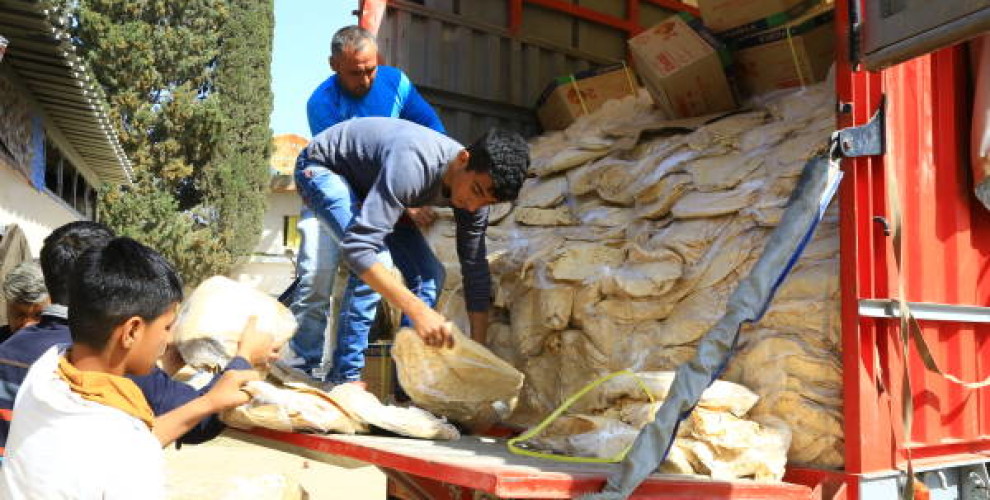 Hundreds of thousands emigrated to Shehba in the wake of the attacks by the Turkish state and affiliated Al-Qaeda, ISIS and al-Nusra gangs against Afrin Canton of Northern Syria. Administrations of Afrin and Shehba cantons have mobilized to meet the needs of the displaced people.
While thousands live on the streets and in ramshackle buildings with mines remaining from ISIS period, there are serious problems with the provision of food, medicine and basic supplies in addition to accommodation.
Aids sent from Kobane and Cizire regions for Afrin's people cannot be delivered to them due to obstructions of the Syrian regime. Only a small part of aid materials sent from Cizire one week ago has reached Shehba yesterday. Drivers of trucks carrying the aid materials said that regime forces confiscated their vehicles for days, unladed and checked the materials.
The restricted aid materials reaching Shehba are distributed to Afrin's people by the assemblies and communes of Afrin and Shehba administrations with the help of locals.
Nûrî Heftar from Afrin, who is working together with the communes to meet the needs of the people in Shehba, said that they are in need of basic needs for the displaced.
Mistefa Mihemed, truck driver who transported the aid materials collected by Rojava Aid Organization for Afrin's people, said the regime forces are creating troubles and have been on the way for one week now. "They unladed all our load which we loaded again later, and we managed to reach here only today."
Ebû Şoreş Mistefa who is also taking part in efforts for aid distribution stated that they had moved from Aleppo to Afrin due to Turkish-backed gangs, and now to Shehba due to attacks of the Turkish state.
"We have suffered too much from their atrocity. Now we are here with our people. We are being through hard times but we will hopefully get back every inch of Afrin."