Tabqa Administration denies allegations on Tabqa Dam
The Administration of Tabqa confirmed no regime forces in Tabqa.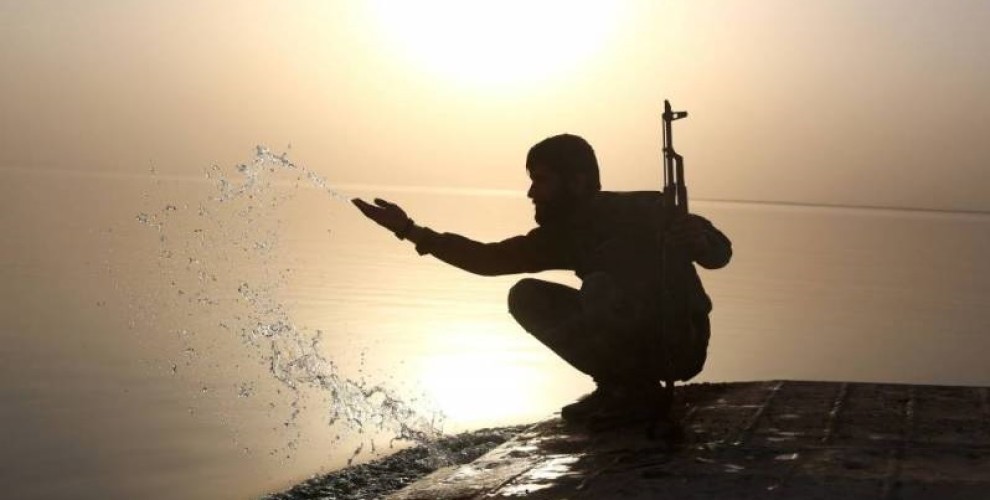 Tabqa Democratic Civil Administration has denied in a written statement allegations that the Syrian regime forces are in Tabqa safe area and have taken control of the Firat (Euphrates) Dam.
In the statement the Administration said the news being circulated through some social media accounts is false.
The statement reminded that the Tabqa Dam produced electricity to Northern Syria and is a national institution.
"The former employees of the Tabqa Dam linked to the Syrian regime are still in their positions. - said the statement - We do not see any problem in the joint work of former regime-affiliated employees and the employees assigned by the Civil Administration in order to bring production of the Tabqa Dam to the old rate, after the great damage suffered in the attacks by mercenaries. The work here is for all the Syrian peoples."
The statement reiterated that the regime forces have not constituted a safe zone in Tabqa and added: "No agreement has been reached with anyone for Tabqa and Tabqa Dam. Any such claim is unfounded. We are as always ready to exchange views on all phases of the service that will benefit the Syrian people".
BACKGROUND
Tabqa or Euphrates Dam is as important to Syria as the Aswan Dam is to Egypt. The Euphrates Dam is built over the Euphrates River. It encompasses 2800 kilometers. The river itself comes from Northern Kurdistan and travels further into Iraq. The dam is 4.5 km long and 60 meters high. There is also the Asad Lake formed by the Tabqa Dam, it is 50 km long and has a surface area of 630 km2, the largest water reserve in Syria with 12 billion cubic meters.
The dam was taken by armed groups claimed to be the "opposition" in February 2013. By early 2014, with ISIS taking Raqqa, the dam also fell under ISIS invasion.
The Tabqa Dam was completed between 1968-1973 with aid from the former Soviet Union. The Dam became the source of clean water for the region and is vitally important for agriculture and husbandry. The dam also has an important role in Raqqa's economy. It has the capacity to produce 880 megawatts of energy and 600 thousand hectares of land can be irrigated by it. But because the soil is too salty, it is only possible to irrigate a third of this.
Following 50 days of intense clashes, the Syrian Democratic Forces had the gangs cornered in the buildings inside the dam. With this move, control of this largest dam in Syria was taken by the democratic forces for the first time in May 2017.