Turkish invasion forces kidnap 5 more people from Afrin
Turkish invasion forces have kidnapped 5 more people from Afrin and taken them to an unknown location.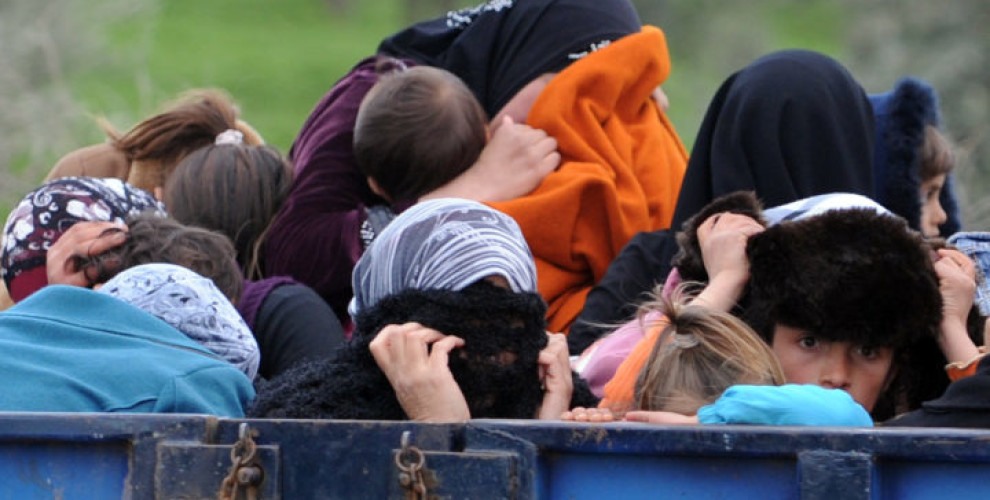 According to reports, Turkish soldiers kidnapped 5 people in Afrin today. According to information provided by a source from within the city, women and children are among those abducted.
While a Kurdish woman by the name of Xedîce was abducted in Ashrafiyah neighborhood, names of the other victims are; 16 years old Ebdulrehman Misto from Kaxirê village of Mabata, Hikmet Heyder Remedan from the village of Hajiko, Reşîd Mustefa and his son Berazî Reşîd from Mashala village of Shera.
The Turkish state forces are systematically committing war crimes in Afrin region together with gang groups affiliated to them.
Turkish invasion forces started attacks on Afrin Canton of Rojava, northern Syria, on January 20. Turkish troops and allied gangs entered the city centre on March 18.
Hundreds of civilians have been massacred since the launch of invasion attacks and hundreds of others abducted. Local people's houses were looted, bombed and their properties were seized.