Çiçek Kobanê: I was shot twice after my capture
The trial of prisoner of war Çiçek Kobanê, who was deported from Rojava to Turkey, has continued in Urfa. The YPJ member said in court that she was shot twice in the leg after being captured.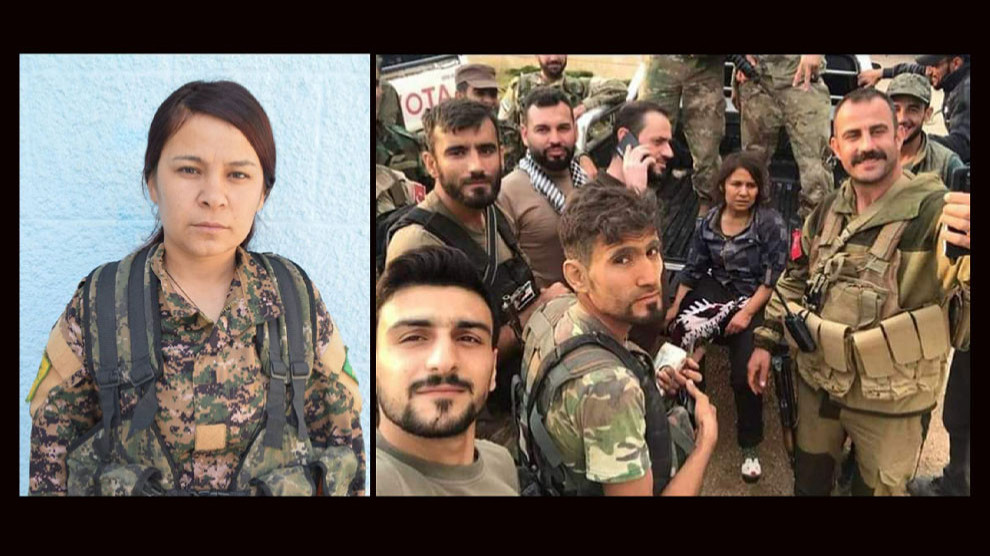 The trial against prisoner of war Çiçek Kobanê (civil name: Dozgin Temo) continued on Tuesday at the 5th Heavy Penal Court in the province of Urfa. The YPJ (Women's Defense Units) member is accused of disrupting the unity and integrity of the state, membership of an armed terrorist organisation and deliberate murder attempt in several cases. Çiçek Kobanê was captured last October in Ain Issa in northern Syria by the jihadist militia Ahrar al-Sham, which is part of Turkey's jihadist proxy troops, the so-called "Syrian National Army" (SNA), and has participated in the invasion of Rojava alongside Turkish forces. After her capture, the Raqqa-born Kurdish woman from Kobanê was deported across the border into Turkish territory. Since then she has been held on remand in a high-security prison in Urfa.
In court, Çiçek Kobanê again rejected the dubious accusations against her. She repeated the statement she had made at the start of the trial, according to which, at the time of her capture in northern Syria, she was not involved in armed action but was providing humanitarian aid to the civilian population. For the first time she also commented on the background to her injuries and stated that she was shot twice in the leg after she had been wounded when she was captured. Prior to her transfer to the Urfa detention centre, Kobanê had a platinum plant inserted into her foot during an operation. The operation was obviously unsuccessful, as she has not been able to stand up on her own and look after herself since then. It would not be the first time that medical operations on Kurdish prisoners have been deliberately botched.
Çiçek Kobanê's lawyer Hidayet Enmek stated in court that there was not a single piece of evidence to support the accusations against his client. Only a transcript of her statement was part of the taking of evidence. In addition, the lawyer again criticised that it was still unclear who had "arrested" Kobanê and how the arrest had taken place. "Nor does the bill of indictment indicate in what way she was injured," said Enmek, and asked the court to request relevant documents from the competent military police. The judges agreed to the request and adjourned the trial. The trial will continue on 22 September.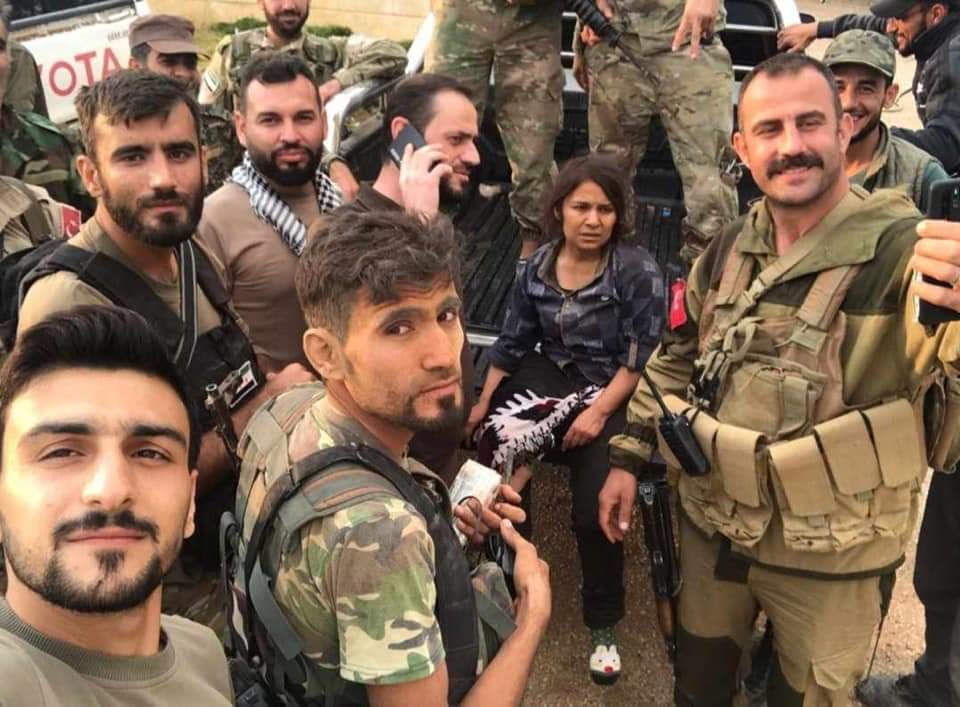 After the capture of Çiçek Kobanê, photos and videos appeared on online networks announcing her imminent execution. The Islamists presented Kobanê as a prisoner and shouted, "To the slaughterhouse, to the slaughterhouse."
RELATED NEWS: