Ayşe Gökkan elected new spokeswoman of the TJA
Kurdish activist Ayşe Gökkan has been elected the new spokeswoman of the women's movement TJA. At the two-day conference in Amed, the expansion of the women's struggle was discussed.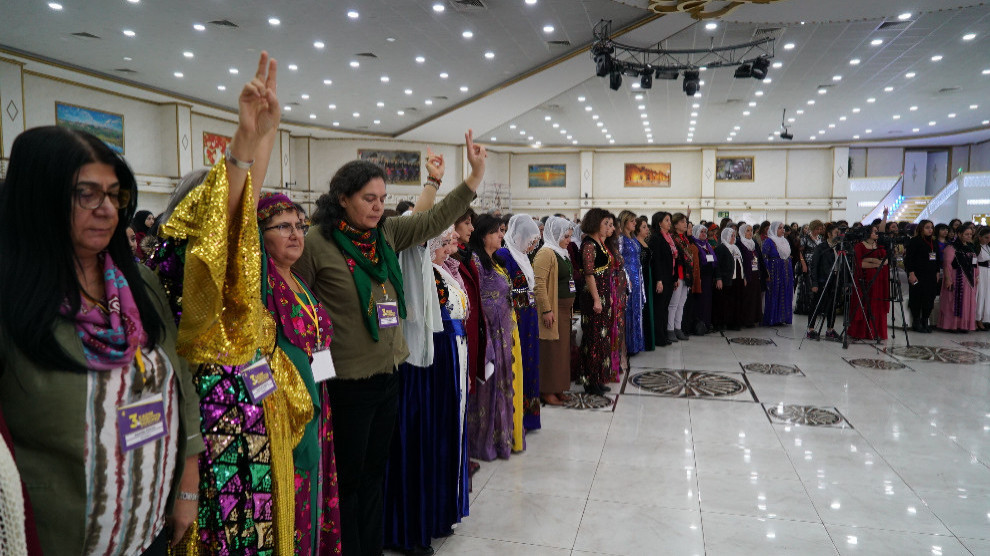 The Free Women's Movement (Tevgera Jinên Azad, TJA) held a conference in Amed (Diyarbakir) with 700 delegates from Turkey and Kurdistan. During the two-day event under the motto "We are women, we exist for our freedom and we fight for change", the organisation of TJA, future priorities and cooperation with women's movements worldwide were discussed.
At the end of the conference Ayşe Gökkan was elected speaker. The Kurdish activist, born in 1965, was elected mayor of Mardin's Nusaybin district in 2009 with 83 percent of the vote and has been active in the Kurdish women's movement for many years.