Behind all femicides there is a man who is systematically protected, says Çağla Yolaşan
Yenigün Women's Solidarity Association President Çağla Yolaşan said that, like in the case of Gülistan Doku, "behind all femicides there is a man who is systematically protected."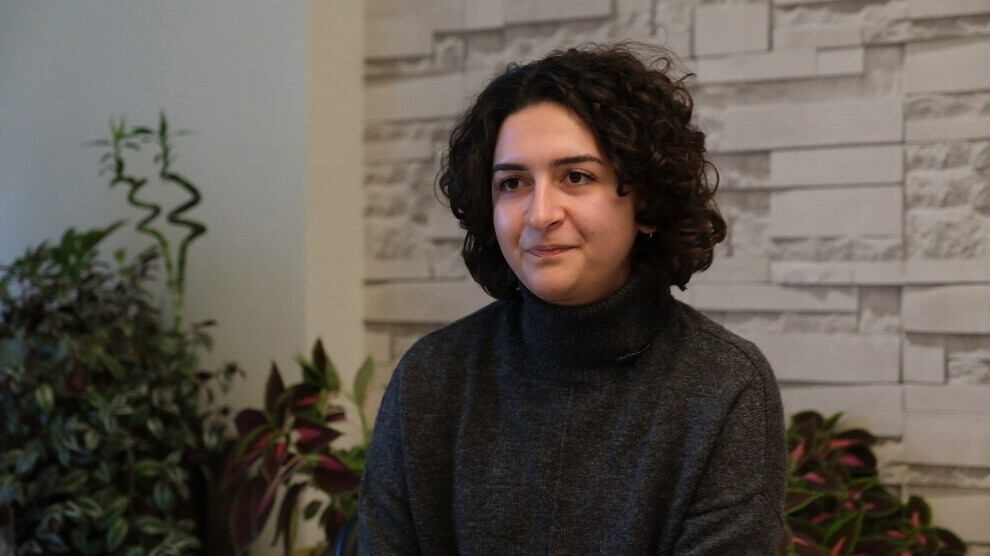 The AKP-MHP government continues its attacks on women, and especially Kurdish women. The misogynistic policies of the AKP-MHP government create a fertile environment for femicides, and is actually accused not just of favouring violence but to protect those responsible for it.
Yenigün Women's Solidarity Association President Çağla Yolaşan said that "against the circle of fear that the government is trying to create with all these attacks, women continue their struggle on the streets with the legacy of the resistance culture they got from their organized struggle.
There is no day in which we don't wake up with news of killings of women, harassment, rape, and sexual abuse of children. We are living in times when we openly witness the complicity of the institutions and representatives of the male-dominated system, which remain silent while protecting the perpetrators and encouraging them."
Yolaşan recalled that "according to the data of the We Will Stop Femicide Platform, 217 women were found suspiciously dead in 2021. It turned out that 33 of the 280 women killed had previously filed a complaint with the police or prosecutor's office or had a protection order. Although 33 women applied to the authorities, they were killed by male violence as a result of the authorities' failure to fulfil their duties."
Talking about the case of university student Gülistan Doku, Yolaşan said that "like in many other cases, we saw that the main suspect, in this case Zainal Abarakov, is still free and no decision has been taken against him.
Gülistan Doku, a student at Munzur University Child Development Department, has been missing since 5 January 2020. No progress has been recorded in the investigation initiated by the Tunceli Chief Public Prosecutor's Office. Although non-governmental organizations and the Doku family pointed to a "planned murder" and are demanding the continuation of the investigation in this direction, the representatives of official institutions, starting from the prosecutor's office in charge of the case, focused on the allegations of "suicide". The home of Doku's ex-boyfriend, Zainal Abarakov, was not searched despite the man was last seen with her the day before her disappearance, and cameras caught them having a heated argument. Zainal was never taken into custody and has in fact moved to another place.
Yolaşan said that suspicious deaths of women and femicides are very similar to each other and added that "these are not ordinary murders, behind all of them there is a man who is systematically protected. The origin of both these killings and the fact that these murders remained unsolved is sadly a common feature."